July 29, 2022
Job Market for Software Engineers in America
According to a survey by the U.S Bureau of Labor Statistics, there were 1,847,900 jobs for software developers, quality assurance analysts, and testers. The outlook for 2020-2030 is estimated to grow by 22%, which is faster than any average rate.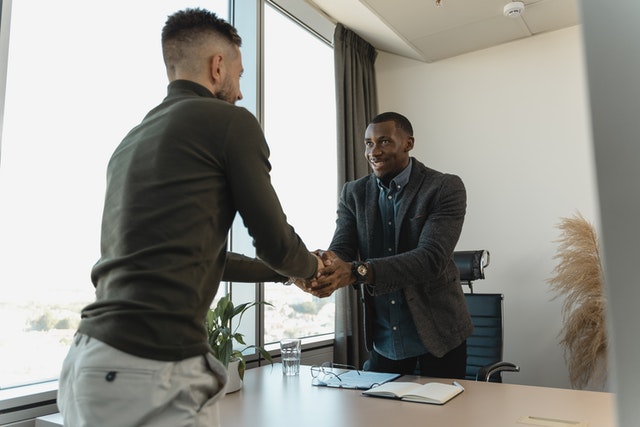 According to a survey by the U.S Bureau of Labor Statistics, there were 1,847,900 jobs for software developers, quality assurance analysts, and testers. The outlook for 2020-2030 is estimated to grow by 22%, which is faster than any average rate.
A software engineer works on developing computer systems and mobile application software. They design and build mobile applications and internal computer systems that run programs. They create convenient processes for users and continuously work on improving the software.
Career Explorer grades software engineers with an A employability rating. This means that software engineers have decent employment opportunities. If the correct firms or companies are researched according to a prospective employee's requirements and the shoe fits, then it's a done deal.
Career Explorer discusses how software engineers are scattered across each state. The industry is densely populated in California, Washington, and Texas, with California being the first of all 52 states.
Check out what kind of jobs you are going to apply 👉 here
Job Market By Each State
The top ten states include California with 141,870 current software engineers, Texas at the second rank with 67,850 employed software engineers, and Washington with 51,540 employed engineers.
The list is as follows for the remaining seven states that are included in the top ten:
New York: 49,190
New Jersey: 43,760
Ohio: 36,000
Virginia: 35,960
Florida: 34,270
Massachusetts: 28,590
Illinois: 27,460
Nine states have less than 1,000 employed software engineers.
South Dakota has 980 software engineers, while North Dakota falls below the rank by thirty. This rank is followed by Vermont with 860 employed software engineers, along with Montana, Hawaii, Mississippi, and Alaska. The state ranking second last is Puerto Rico with 260 employed engineers, and Wyoming ranks last with only 250 employed software engineers in the state.
If you're looking for a job as a software engineer and focusing on America's market, you will probably want to measure your options and keep these states in mind. Even though a more concentrated state for this industry may pose competition, it will also present growth.
Software Engineer Candidate Requirements
Now that we've studied the job market let's look into the requirement of a software engineer candidate.
According to hiringmonster, a candidate should have a few skills that will bring them into the limelight. These skills include software designing, software documentation, teamwork, software development process, software requirements, general programming skills, and the ability to analyze information.
The job market asks for certain responsibilities from a software engineer looking to work professionally. Any company you place a finger on in this job market, they will ask for certain roles to be fulfilled.
As a software engineer in America's job market, you may be expected to develop an operational feasibility report by evaluating analysis, solution development, and proposed solutions. You will also be asked to investigate problem areas. As a software engineer in America, you will be required to document and demonstrate solutions by developing documentation, flowcharts, layouts, and charts.
Hiringmonster suggests some more roles that may be at play for you as a software engineer. Your company may ask you to follow the software development lifecycle and prepare and install solutions to problems. That may be done if you determine standards and design programming.
Figures
According to U.S News, the median salary for a software engineer in the United States of America is $110,140, with an unemployment rate of 3%. There are 409,500 software engineer jobs in the country.
Prospects
Before you land a job in a successful firm, you may experience setbacks. However, there are ways to tackle these setbacks and rise to the top. All of it begins with strengthening your CV.
If you want a real-life experience without as much responsibility, you don't have to swim with the sharks right away. You can opt for an internship. That will give you an outlook on the industry and give you a decent idea of how the job market looks.
You can still find a remarkable job without a degree. You can take up short courses online or teach yourself programming tools. If you have the talent for it, you don't need a degree to prove it. Your skill and finesse will speak for you.
However, if you aspire to formal education, you can invest in a bachelor's degree in computer science, software engineering, or computer engineering.
Echojobs
echojobs.io is your stop to finding a software engineering job in America. We understand how tiresome the process can be. Scrolling through endless websites only to find you sometimes don't fit the criteria. Fret not! Echojobs is here to ease off that trouble.
At echojobs, you can refine your search with your requirements. Here, you won't try to fit into a certain circle; instead, you'll let us know your requirements, and we'll filter out possibilities for you.
Echojobs has 19,000+ total tech jobs under its radar with 2,000 companies to filter from. If in-house is not the right fit for you, we'll help find you a remote job. We've got 8,000 options, and there are updates every day!
All you have to do for us is let us know what location you prefer so we know to find you software engineer jobs limited to that city or country. Next, you'll have to jot in your skills, and then what level are you looking for, for example, an internship or entry-level? Next, you've to fill in your industry, so we know what options to prepare for you. Then it's echojob's work to find you a vast array of options.
Conclusion
The job market can seem daunting, but that means you have room to grow and prosper. Dream big. You have the potential to fly; the sky's the limit! Think pragmatically and weigh your options. Look over every state and which one you think suits you in terms of your lifestyle and goals. Next, all you have to do is believe in yourself. You can achieve anything you set your mind to, and your mind will feel most confident if this positivity comes from within.
Have faith that you can conquer what you set your heart out to achieve. All that's left to do is fix your tie-up and walk in for that interview.