July 29, 2022
6 Tips to Increase Your Chances of Landing a Developer Job
You may find yourself in a fix if your field has limited options. You don't need to worry, though, because we'll help you with tips to increase your chances of landing a developer job. Along with those tips, we'll also discuss mistakes you should avoid to land yourself a legitimate job.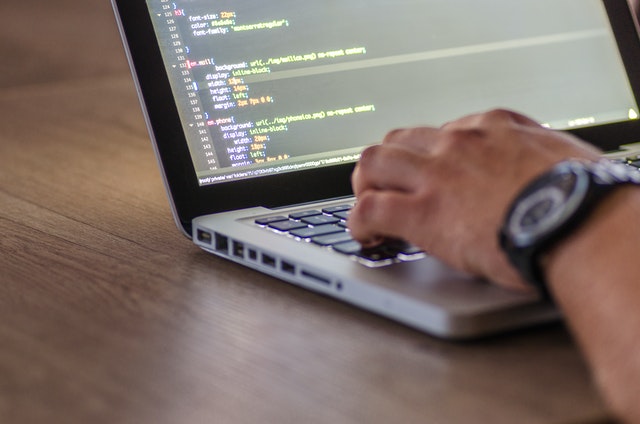 Job-hunting can cause anxiety because so many racing thoughts try to build a home in our minds. As much as we try to sway away from the topic, we sometimes lose the race.
We want you to know that that's normal. Don't beat yourself up because your brain is simply trying to weigh options. It gets tedious when the job you're trying to land has a specific nature.
You may find yourself in a fix if your field has limited options. You don't need to worry, though, because we'll help you with tips to increase your chances of landing a developer job. Along with those tips, we'll also discuss mistakes you should avoid to land yourself a legitimate job.
Check out what kind of jobs you are going to apply 👉 here
6 Tips To Increase Your Chances
1. Do Your Research
Before applying to any company, remote base suggests researching the company and its job descriptions. The company may have put out an advertisement for a developer, but does the role fit you? Before you apply for a job, you need to ensure that it is not just the job description that fits you but also the company's environment.
Do you like the company's environment? Do their policies sit well with you? Are you satisfied with the estimated salary? Before applying, you need to research and conclude where you see your relationship with the company.
2. Acquire Skills
If you want a job as a developer, you will first have to acquire the necessary skills. Jobs with technical job descriptions can be easily sought, provided you have soft skills, according to 4geeksacademy.
3. Network
Networking can get you incredibly far. Create a LinkedIn profile and be active. Interact with companies that interest you and apply for jobs that you think fit your profile. Converse regularly and simply put yourself out there.
4. Show The Interviewer You're Actually Interested
Don't just answer the interviewer's questions when you go for an interview. Remote base suggests asking questions. This will show the interviewer that you're a keen learner and willing to know about the company.
You can also let the interviewer know that you're interested in the job and think you can fill in the shoes perfectly well. Doing so in a respectable manner will show you off as confident and someone who knows what they're doing.
5. Job Boards
Acuwebservices suggests using the correct job board when on a job hunt. A job board is fundamentally a website that provides a list of vacant positions. Individuals looking for jobs fill out a standardized application on a job board. Recruitment companies utilize job boards and get through to prospective employees via these job boards.
If you're looking for a job as a developer, you will have to make sure you're using the correct job boards. Mention different soft and hard skills and put yourself out there as a positive individual who would prove to be an asset to the firm.
6. Be Open To Learning
One might think that a degree is a sure way of landing a job. But that's the thing with being a developer. There are so many ways of learning and finessing your skill that you don't need to have a degree to ensure you land the job.
As long as you have acquired the skills, you are open to learning more, and you understand what it is like to be a developer, you're good to go. Your chances of landing that job are heavily dependent on how confident you are in your skills and the contribution you can make to the company or firm.
Mistakes to Avoid
When looking for a job as a developer, it's important to go that extra mile to increase your chances of landing a job as a developer, but during that time, you ought to ensure that you're avoiding a few common mistakes.
1. Lack of Market Research
Without proper market research, you'll find yourself in a tough spot. You may go for a job but realize that it may not be your field's niche. IT is a broad market, so you will have to research well on companies who thrive on developers. This way, you'll also be looking at options for your growth.
2. Basic Applications
Filling out an application just for the sake of it might not take you very far. Every other person will have filled out the same application. You must ensure that your application stands out if you want that developer job.
According to Arc, you should consider your CV your most essential tool. Include all your soft skills. Anyone else applying for the job will also have filled out the most basic requirements, but why should the company hire you? You need to be convincing. Mention your strengths in your resume and, more importantly, that you're willing to learn.
3. Get Back Sooner Rather Than Later
If you're offered the job, don't take too long to respond. If you've taken the interview, send a follow-up email if it's been a few days. Communication is essential in this part of the job-hunting phase.
If you've applied but haven't received a response, there's no harm in reaching out and ensuring that your application was received.
Echojobs
Looking for a job is tough, yes. But we've got you covered. Check out echojobs for developer jobs in your area. Echojobs filters out jobs for you in the most convenient manner. All you have to do is type in your location, the skills you master, what level you're on, and what industry you want to be a part of. You'll then find a list of vacant positions. All you have to do then is follow the tips we've mentioned here and nail that interview!
Conclusion
Don't stress yourself out when looking for a job. The entire journey has its own essence. Enjoy the process. Once you land a job, you'll know the way from there. Where you are right now has a lot to offer to you. Take all of that in, learn from the uncertainty and strengthen yourself. You're doing good, and you deserve to have faith in yourself. It's the best time to be there for yourself.
Good Luck!