July 17, 2022
How To Find Software Engineering Jobs
Finding a job can seem like a daunting process. The uncertainty, facing rejection, and not knowing what to expect when you walk into an interview are all aspects that can create a pittish feeling in our stomachs and induce anxiety. In this article, we will go through 6 easy steps that will help you land your next job.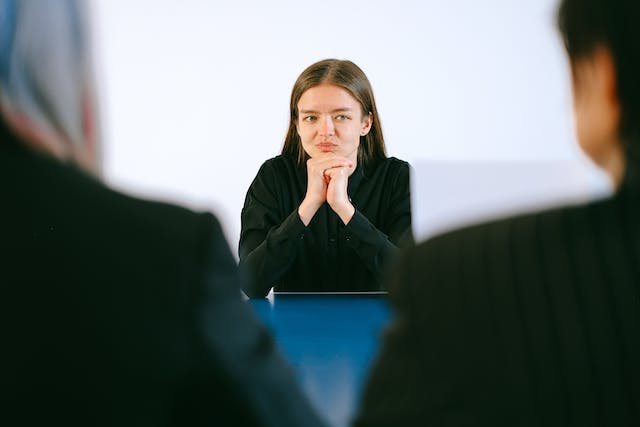 Finding a job can seem like a daunting process. The uncertainty, facing rejection, and not knowing what to expect when you walk into an interview are all aspects that can create a pittish feeling in our stomachs and induce anxiety.
If you come from a specific side of work that is concentrated and not as diverse, you can find yourself troubled. However, you don't have to worry about any aspect mentioned above. These are all factors that scare us, but that doesn't mean we can't eliminate them.
You can always prepare for an interview, but more importantly, for what comes before that – the prospect of finding a job. As a software engineer, if you're worried, then don't be. It's not tough to find software engineering jobs if you prepare yourself. Let us help you with that.
Before we get into all of that, let's first understand who a software engineer is. After we understand the job title, we can move toward ways one can find software engineering jobs.
Who Is A Software Engineer?
Indeed defines a software engineer as a technical resource. Someone who develops, builds, designs, and tests out computer software. Software engineers have the commendable technical knowledge and an understanding of how to marry software with specific engineering requirements.
Software engineers can work independently because it is their talent and skill that needs to be put to use. They don't need help from a third party because of their command over technical knowledge that gets work done.
However, it can be stressful to find a job as a software engineer. That said, it is important that your name is scattered across companies. If not, there are ways you can network yourself. Let's look at how you can find a job as a software engineer.
Check out what kind of jobs you are going to apply 👉 here
How To Find A Job As A Software Engineer
Portfolio
By this point, it is evident that you have learned enough to begin earning some money. Once you've done that, you will need to create a portfolio if you haven't already. This portfolio needs to look professional and have a list of all your skills.
Indeed suggests a few pointers. In your portfolio, mention any contacts who are prepared to refer you. This will increase your credibility. A portfolio is more diverse than a resume, so you can include any experiences you've had. You can also include records of software testing and designs in your portfolio. This will give recruiters an idea of the kind of work you produce.
Networking
This is something every site that pops up on your google search engine will recommend. It is essential that you network. If no one knows you, your name will not pop up in anyone's mind when asked if they know a software engineer.
Reach out to professionals in your field. Attend workshops, and events, where you can potentially get to know recruiters or people from your field. According to Investopedia, networking is the hidden job market.
Famous job-hunting website Linkedin is the perfect place to network if you want to take it slow or not put yourself out there just yet. You can do it from behind the screen. You can follow software engineers you know or companies that excel in this field and stay up to date with job opportunities. Staying on the lookout can help you network.
Internships
Another successful method of networking is landing an internship. It'll be a perfect start if you're scared to enter the job market. As an intern, you can learn a lot with fewer responsibilities. On the bright side, you'll be exposed to the industry and get to know the software engineering world on a whole other level. You can include your internship in your portfolio as well.
Apply Online
Many companies have online forms where you can apply for a job. You can always put in your application. Regardless of the result, the company now has your profile in its database. That can come in handy anytime.
Job Fairs
Investopedia also suggests attending job fairs. They're a great place to network at. Job fairs are places where recruiters are looking for resources. Putting yourself out there in a place like that can be good for you. This way, multiple companies will have your profile. You can never apply to too many places.
Also, job fairs are essentially for companies with a specific niche. Considering your field, attending one can put you in the spotlight.
Referrals
If you're someone who has been in the job market for a while, you can opt for a referral. Some employers offer one graciously. If your employer is willing to offer a glowing recommendation, you can score yourself the exact software engineering job you're looking for.
How Can
Are you struggling to find a job that fits your skills like a glove? Well, aren't you at the right place. Echojobs is the place for you. With a total of 19000+ jobs, 2000+ companies, and 8000+ remote job opportunities, you can filter out your requirements and land yourself a software engineering job of your choice.
It's pretty simple. Simply go on echojobs.io, insert your preferred location, skills, job level, and funding, and specify your industry. Then leave it up to echojobs to get you an interview.
Conclusion
Finding a job can seem stressful. In times like these, it is important to remind yourself that you have potential, and any employer would be lucky to have you. You have an individual perspective and creativity that you bring to the table. An efficient recruiter will be able to recognize it fully.
Trust your potential, your wide array of technical knowledge, and your gut when it comes to a job search. If you're new to the market, it can be daunting. But as each day passes, your fear will reduce. If you're someone who's been in the market for a while but feels lost currently, open your portfolio and remind yourself of the distance you've traveled.
You are your loudest supporter.