July 24, 2022
9 Benefits of Being a Full-Time Software Engineer
Choosing a career in software engineering is not only about the demand for software engineers; there are many benefits of being a full-time software engineer. Read on to learn what a software engineer is, what a software engineer does, and the benefits of being a full-time software engineer.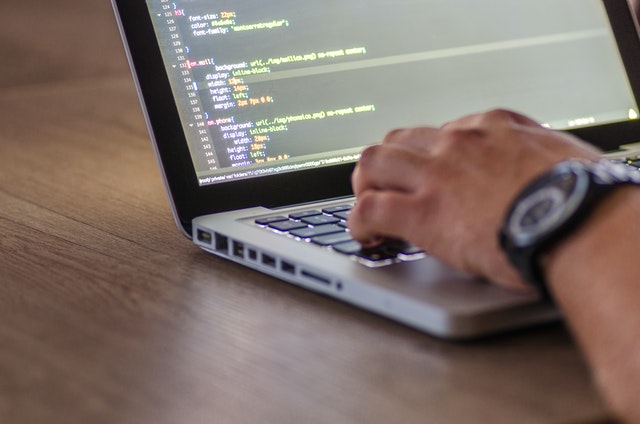 We live in the informational age, where technology has been developing at an increasing speed. There aren't as many jobs as lucrative as software engineering in this digital era. With new technology being developed daily, the need for software engineers has skyrocketed. However, choosing a career in software engineering is not only about the demand for software engineers; there are many benefits of being a full-time software engineer. Read on to learn what a software engineer is, what a software engineer does, and the benefits of being a full-time software engineer.
What is a Software Engineer?
Coursera defines software engineering as a scientific branch of study that deals with software design, development, and maintenance application. Software is defined as a program or operating information used by a computer to carry out tasks.
A software engineer, or software developer, knows the principles of application of software and the technical skills to create a program. The program they make allows a computer to perform specific tasks based on the coded information in the program.
What Does a Software Engineer Do?
Software engineers mostly spend their time developing new programs catered to clients' needs. Software engineering jobs could entail working on your own or in a team and may consist of remote or in-office software engineering jobs. Software engineers spend hours on a computer to get a program to work. Other than creating a new program, they also update or fix an already existing program. Software engineers have become a core for many other industries, without which much work would be impossible. There is no question that almost every sector uses a computer and software, and without software engineers, a lot of this work would not be likely. Take the latest iPhone, for example; many of its functions would not have been conceivable without software engineers. You could either choose to be a full-time software engineer or a freelance software engineer. Let's see some benefits of being a full-time software engineer
Check out what kind of jobs you are going to apply 👉 here
9 Benefits of Being a Full-Time Software Engineer
Software engineering jobs have become famous for their wide range of benefits. Below are nine benefits of being a full-time software engineer.
1. High Demand
Technology is a part of every industry, and more and more industries are using computerized programs online. As the competition among companies increases, the demand for software engineers increases. Software engineering jobs aren't just bound to software industries or centers, but every type of industry requires software unique to their needs. For a program that is tailored for their use, companies are seeking out software engineers to make it possible for them. These industries include healthcare, finance, manufacturing, agricultural, and information technology. According to Insight, Amazon hires the greatest number of software engineers annually. A problem with freelance jobs is that companies would rather hire a full-time employee to cater to their needs rather than a freelance worker that wouldn't understand the requirements fully.
2. Available to Learn
One aspect that makes software engineering different from other studies is that they do not mainly require a university or college diploma. You can quickly learn tools associated with software development. You can even find these tools for free online. That is not to say that a degree would be worthless, a degree in software engineering does have its merits, but it's not a requirement.
3. Versatile Career Path
Software engineering jobs are very versatile. There are many career paths you can choose from when pursuing software engineering. You could choose to be a freelancer working for different companies on specific projects, but that doesn't allow much growth or versatility in your work. You could also choose to work full-time for a large company. The career path takes many connecting roads too. Your journey won't just end with software engineering. After gaining some experience, you can advance as a programmer or project manager.
4. Dependable Salary
One of the benefits of being a full-time software engineer is the high salary. According to Indeed, the minimum wage for a software engineer is almost $94,000 annually in the United States. According to Builtin, the average salary is $120,000 per year. This salary can increase depending on your progress in a company. Working freelance doesn't ensure that you'll get a fixed amount every month, so most of the time, you're playing a gamble.
5. Working Alone and Working Together
Most people enjoy working on projects together, but at the same time, we also prefer doing our own thing without having to rely on another. Freelance work entails working by yourself, but that can become depressing over time. A perfect job would be where you can work in a team but on your own tasks. Software engineering jobs do just that. For any software project, the project is divided among team members, each working on their task. That means that while you are working on one project together, each of you is responsible for their part and can do so at their convenience.
6. Remote Jobs
Remote software engineering jobs allow you to work from your home. Since the work of a software engineer is mainly done on a computer, you can get it done sitting at your home desk. You can work in any comfortable place, as long as you can communicate with your team members and reach a computer.
7. Transferable Skills
A benefit of being a full-time software engineer is that if you leave a company for another, you can take your skillset and put it to use there. All software engineering jobs work using the same language, and as long as you are familiar with the language, you do not have to worry about fitting in at the company.
8. Ability to Earn
As a software engineer, you can control how much money you are getting. This doesn't mean that you get to argue with your boss about giving you a raise, but rather the amount of effort you're willing to put in. You can choose to work on freelance projects on the side or start a business on your own while working with a company.
9. Problem Solving
If you love problem-solving and trying to find out what's wrong so you can fix it, software engineering is your career path. Software engineers are responsible for solving a program built to perform a specific task tailored to a client's needs. Although it can be challenging, it is also rewarding and satisfying.
How Echojob Can Help
Looking for a job can be tough on your own, especially when finding the right company for you. Echojobs aims to help you with the whole process. Type your location, the industry you're interested in (software engineering), and the skills you possess, and let Echojobs handle the rest for you. EchoJob will show you different jobs and their requirements to choose the perfect one.
Conclusion
There are many benefits of being a full-time software engineer, and if you like coding and computers, a software engineering job is best for you. Visit Echojobs to understand how you can get started on this journey and what you need to do to avail the benefits mentioned above.