Description
AVAILABLE POSITIONS

Mobile Tech Art Lead

Echtra Games is looking for a Mobile Tech Art Lead to join our growing team on a new cross platform ARPG project. We are seeking a Mobile Tech Art Lead to establish, automate, and maintain our mobile development pipelines and ensure the game is performant on mobile by optimizing, converting, and reducing assets where needed. Our ideal candidate is a great communicator, teammate, and proactive problem solver, seeking out potential issues before they become problems.

We are a small game studio in San Francisco with a team of veteran game developers.  At Echtra, we value diversity and support work-life balance. We have great benefits, an open vacation policy, and flexible schedules.

Main Responsibilities
Optimization and conversion from PC/console to mobile with a focus on performance.

Develop and maintain tools for the mobile production pipeline, automating as much as possible.

Work closely with the Rendering Engineer to create optimal lighting and rendering solutions for both characters and environments on mobile.

Help create materials/shaders to achieve unique styles and hit amazing visual quality.

Help tackle any mobile related bugs.
Requirements
Has shipped at least one mobile title.

Familiarity with the mobile game development process from pre-production to launch.

A deep knowledge of mobile optimization technologies and techniques for memory and performance.

Intermediate skills with 3D modeling, rigging, and UV texturing with professional 3D software such as Maya or ZBrush.

Python, PyMel, Mel and familiarity with OS and file management. 

Experience creating materials for Unreal and strong understanding of shaders and light and rendering models.

Experience working in Perforce or other source control software. 

Excellent written and verbal communication skills.
Pluses
Has shipped a mobile title that was developed in Unreal.

Familiarity with C++ or Python for use in creating tools or components in Unreal Engine Editor is a huge plus.

Have an understanding of Animation, Rigging, and VFX pipelines.
What we offer you:
Competitive salary and generous bonus plan
ESPP (Employee Stock Purchase Plan)
401K Company Match Contribution
Medical, dental, vision, EAP, life insurance, and disability benefits
Virtual mental health and neurodiversity support programs
Family planning support program
Generous paid maternity/parental leave
Subsidized Back-up child care
Discretionary Time Off policy for many employees
Flexible working hours on many teams
Culture of diversity and inclusion including employee resource groups
Work with cool people and impact millions of daily players
The pay range for this position in California  at the start of employment is expected to be between $105,000 and $160,000 per year.
The pay range for this position in New York City at the start of employment is expected to be between $100,000 and $150,000 per year. 
However, base pay offered is based on market location, and may vary further depending on individualized factors for job candidates, such as job-related knowledge, skills, experience, and other objective business considerations. Subject to those same considerations, the total compensation package for this position may also include other elements, including a bonus and/or equity awards, in addition to a full range of medical, financial, and/or other benefits. Details of participation in these benefit plans will be provided if an employee receives an offer of employment. If hired, employee will be in an "at-will position" and the Company reserves the right to modify base salary (as well as any other discretionary payment or compensation or benefit program) at any time, including for reasons related to individual performance, Company or individual department/team performance, and market factors.
We are an equal opportunity employer and we are committed to building a diverse and talented workforce. We do not discriminate on the basis of race, sex, religion, colour, national origin, gender, gender identity, sexual orientation, age, marital status, veteran status, medical condition, disability, or any other class or characteristic protected by applicable law. We welcome job-seekers, players, employees, and partners from all backgrounds to join us!
We will consider all qualified job-seekers with criminal histories in a manner consistent with applicable law.
We are committed to providing reasonable accommodations to qualified individuals with physical or mental disabilities in order to participate in the job application or interview process, to perform essential job functions, and to receive other benefits and privileges of employment. Please contact us at AccommodationRequest@zynga.com to request an accommodation associated with your application for an open position.
#LI-SW1 
Zynga does not  engage in financial exchanges during the recruitment or onboarding process. We do not conduct job interviews over third-party messaging apps such as Telegram, WhatsApp or others. We will never ask you for your personal or financial information over unofficial chat channels. Our in-house recruitment team only contacts individuals via official company email addresses (i.e., via a zynga.com or naturalmotion.com email domain).
If you believe you have been the victim of a scam, you may wish to contact the authorities. In the United States, you may file a complaint with the FBI. More information is available here: https://www.ic3.gov.
Careers Category: Art & Animation
Careers location: Austin, TX, Bay Area, CA, Carlsbad, CA, Chicago, IL, Eugene, OR, Los Angeles, CA, New York, NY, Toronto, Canada
Connected Worker Type: Connected, Onsite
Select Your Country of Residence
Apply
Zynga is a leading developer of the world's most popular social games that are played by millions of people around the world each day.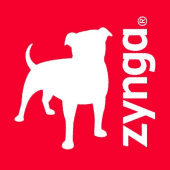 Zynga
1 appplies
49 views