Description
Who We Are
Verkada is the largest cloud-based B2B physical security platform company in the world. Only Verkada offers six product lines — video security cameras, access control, environmental sensors, alarms, workplace and intercoms — integrated with a single cloud-based software platform.
Designed with simplicity and scalability in mind, Verkada gives organizations the real-time insight to know what could impact the safety and comfort of people throughout their physical environment, while empowering them to take immediate action to minimize security risks, workplace frustrations and costly inefficiencies.
Founded in 2016 with more than $360M in funding raised to date, Verkada has expanded rapidly with 15 offices across three continents, 1,600+ full-time employees and 17,000+ customers across 70+ countries, including 45 companies in the Fortune 500.
Our team owns the Events and Notifications portion of Command, Verkada's user portal. Our customers rely on our notifications to stay on top of live events, e.g., gatherings that could increase the spread of COVID-19, persons of interest entering buildings or simply knowing when to let the delivery person in. Whether our user is a security guard or an entrepreneur on the go, we want to make it easy for them to keep their spaces safe.
Responsibilities:
Identify and lead critical efforts related to scalability, reliability and efficiency;
Influence the features and direction of our platform with your own ideas;
Design and implement large scale distributed systems
Align with product and org objectives, and coordinate with cross-functional teams on delivering key results.
Requirements:
Must have a BS, MS, or PhD in Computer Science, or similar technical field of study
Experience and enthusiasm for learning about new infrastructure products, features, and strategies
Comfortable with working at the frontier of infrastructure and software development
Experience in Python and/or Go
Experience with one of the major cloud platforms (preferably AWS)
Strong written and verbal communications
Perks & Benefits
Generous company paid medical, dental & vision insurance coverage 
Unlimited paid time off & 11 companywide paid holidays 
Wellness allowance 
Commuter benefits 
Healthy lunches and dinners provided daily 
Generous paid parental leave policy & fertility benefits
$120,000 - $280,000 a year
Verkada is an equal opportunity employer. We strive to be a welcoming place for everyone, and we do our best to make sure all people feel supported and connected at work. A big part of that effort is support for members and allies of our internal communities like Women at Verkada, Pride at Verkada, Multicultural at Verkada, and Parents at Verkada.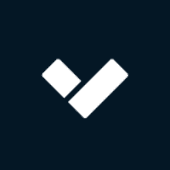 Verkada
Cloud Security
Cyber Security
Enterprise
Enterprise Software
Information Technology
Internet of Things
Network Security
Security
Smart Building
Software
0 appplies
91 views