Description
Who We Are
Verkada is the largest cloud-based B2B physical security platform company in the world. Only Verkada offers six product lines — video security cameras, access control, environmental sensors, alarms, workplace and intercoms — integrated with a single cloud-based software platform.
Designed with simplicity and scalability in mind, Verkada gives organizations the real-time insight to know what could impact the safety and comfort of people throughout their physical environment, while empowering them to take immediate action to minimize security risks, workplace frustrations and costly inefficiencies.
Founded in 2016 with more than $360M in funding raised to date, Verkada has expanded rapidly with 15 offices across three continents, 1,600+ full-time employees and 17,000+ customers across 70+ countries, including 45 companies in the Fortune 500.
Overview
The Verkada Security Team is an engineering team at its core. Part of its charter is to build frameworks, tools, and platform services for security and privacy controls. In this role, you'll build distributed systems capable of handling high traffic, apply your cryptography skills, and launch new services that protect customers and personal data. The broad scope of the role will have you coding in various technology stacks, and collaborating with Verkada's engineering teams, always with a focus on security and privacy. 
Responsibilities:
Develop security and privacy infrastructure, including services that seamlessly incorporate security into our infrastructure, applications, and devices.
Architect systems designed to effectively manage escalating data volumes as Verkada expands, all without compromising performance or security.
Mentor and foster the development of junior engineers.
Work closely with engineering and product teams to enhance Verkada's product security, thereby exceeding customer expectations.
Collaborate with other engineering leaders to define, communicate, and implement goals, priorities, and processes.
Collaborate with the CISO and security team to expand Verkada's wider security and privacy programs.
Share your security expertise internally and externally via security conferences, presentations, blogs, and open-source contributions.
You'll work on projects such as end-to-end encryption and data encryption (both at rest and in use), all aimed at safeguarding customer data.
Qualifications:
Bachelor of Science in Computer Science degree or equivalent
7+ years of experience as a software engineer or security engineer that writes code
Demonstrable coding skills and desire to write code every day
Strong experience with AWS, GCP, or other cloud service provider
Experience and enthusiasm for learning about new security & privacy products, features, and strategies
Excellent collaborative skills
Outstanding written and verbal communication
Perks & Benefits
Generous company paid medical, dental & vision insurance coverage 
Unlimited paid time off & 11 companywide paid holidays 
Wellness allowance 
Commuter benefits 
Healthy lunches and dinners provided daily 
Generous paid parental leave policy & fertility benefits
Culture and Values:
Ownership: Smaller teams help encourage autonomy and create a more pronounced sense of ownership. 
Persistence and Grit: We learn from our mistakes and triumphs, we iterate and pivot when things aren't working, and we persist no matter how difficult it might be, with our vision at the forefront of all we do.
Teamwork: We are all laser-focused on the priorities in front of us, and collaborating with and relying upon our peers for input, feedback, and even motivation ultimately enables us to more effectively achieve our goals.
$130,000 - $280,000 a year
At Verkada, we want to attract and retain the best employees, and compensate them in a way that appropriately and fairly values their individual contribution to the company. With that in mind, we carefully consider a number of factors to determine the appropriate starting pay for an employee, including their primary work location and an assessment of a candidate's skills and experience, as well as market demands and internal parity. For this role, Verkada estimates a starting annual base salary will fall in the range of approximately $130,000 - $280,000. This estimate can vary based on the factors described above, so the actual starting annual base salary may be above or below this range. Annual base salary is also just one component of Verkada's total rewards package. A Verkada employee may be eligible for additional forms of compensation, depending on their role, including sales incentives, discretionary bonuses, and/or equity in the company in the form of Restricted Stock Units (RSUs).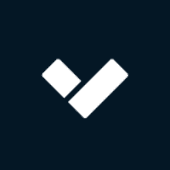 Verkada
Cloud Security
Cyber Security
Enterprise
Enterprise Software
Information Technology
Internet of Things
Network Security
Security
Smart Building
Software
0 appplies
90 views
Other Jobs from Verkada
Similar Jobs