Description
Who We Are
Verkada is the largest cloud-based B2B physical security platform company in the world. Only Verkada offers six product lines — video security cameras, access control, environmental sensors, alarms, workplace and intercoms — integrated with a single cloud-based software platform.
Designed with simplicity and scalability in mind, Verkada gives organizations the real-time insight to know what could impact the safety and comfort of people throughout their physical environment, while empowering them to take immediate action to minimize security risks, workplace frustrations and costly inefficiencies.
Founded in 2016 with more than $360M in funding raised to date, Verkada has expanded rapidly with 15 offices across three continents, 1,600+ full-time employees and 17,000+ customers across 70+ countries, including 45 companies in the Fortune 500.
We are actively looking for a talented Site Reliability Engineer to join the Infrastructure team.
As a member of the infrastructure team, your role will be to manage this infrastructure and continue to make it easier for our team to monitor and scale it, be it by adopting 3rd party tools or design your own. Example projects include optimizing our cluster cost efficiency, enforcing security requirements, improving monitoring and alerting, and adopting a service mesh.
Responsibilities
Keep our infrastructure up!
Improve infrastructure automation
Define infrastructure roadmap
Provide technical support for engineers on other teams
Requirements
Must have a BS, MS, or PhD in Computer Science, or similar technical field of study
Minimum of 1-2+ years of experience in a similar position
Experience in at least one scripting language (preferably Python)
Experience with one of the major cloud platforms (preferably AWS)
Experience with Kubernetes
Experience with Terraform
Enthusiasm for learning about new technologies and tooling
Nice to have
Experience with ArgoCD
Experience writing Kubernetes controllers
Experience with service mesh
Perks & Benefits
Generous company paid medical, dental & vision insurance coverage 
Unlimited paid time off & 11 companywide paid holidays 
Wellness allowance 
Commuter benefits 
Healthy lunches and dinners provided daily 
Generous paid parental leave policy & fertility benefits
$120,000 - $280,000 a year
At Verkada, we want to attract and retain the best employees, and compensate them in a way that appropriately and fairly values their individual contribution to the company. With that in mind, we carefully consider a number of factors to determine the appropriate starting pay for an employee, including their primary work location and an assessment of a candidate's skills and experience, as well as market demands and internal parity. For this role, Verkada estimates a starting annual base salary will fall in the range of approximately $120,000 - $280,000. This estimate can vary based on the factors described above, so the actual starting annual base salary may be above or below this range. Annual base salary is also just one component of Verkada's total rewards package. A Verkada employee may be eligible for additional forms of compensation, depending on their role, including sales incentives, discretionary bonuses, and/or equity in the company in the form of Restricted Stock Units (RSUs).
Verkada is an equal opportunity employer. We strive to be a welcoming place for everyone, and we do our best to make sure all people feel supported and connected at work. A big part of that effort is support for members and allies of our internal communities like Women at Verkada, Pride at Verkada, Multicultural at Verkada, and Parents at Verkada.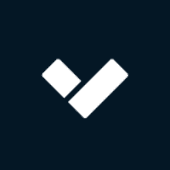 Verkada
Cloud Security
Cyber Security
Enterprise
Enterprise Software
Information Technology
Internet of Things
Network Security
Security
Smart Building
Software
0 appplies
115 views