Description
Who We Are
Verkada is the largest cloud-based B2B physical security platform company in the world. Only Verkada offers six product lines — video security cameras, access control, environmental sensors, alarms, workplace and intercoms — integrated with a single cloud-based software platform.
Designed with simplicity and scalability in mind, Verkada gives organizations the real-time insight to know what could impact the safety and comfort of people throughout their physical environment, while empowering them to take immediate action to minimize security risks, workplace frustrations and costly inefficiencies.
Founded in 2016 with more than $360M in funding raised to date, Verkada has expanded rapidly with 15 offices across three continents, 1,600+ full-time employees and 17,000+ customers across 70+ countries, including 45 companies in the Fortune 500.
Our streaming team features strong software engineering talent with a lot of expertise in video streaming. Video streaming is obviously at the core of what we do as a video security company. We invest heavily in our streaming experience to ensure that we are providing our customers with the best streaming experience possible for both live video and historical video.
Responsibilities:
Design, implement, maintain and improve Verkada's video and audio streaming infrastructure.
Ensure customers have the best streaming experience for both live and historical footage.
Architect distributed real-time data connections between camera → cloud → user.
Build a high-performance, highly-available, highly-scalable multiplexing video transcoding service.
Define and improve service-oriented architectures.
Write clean, maintainable, testable code
Requirements:
Degree in Computer Science or similar field (Master's degree preferred).2+ years experience of industry experience in backend software engineering.
Mastery of Python or Golang and scalable backend design including databases, queues and blob storage.
Experience with any IoT devices is a huge plus.
Experience working in an agile team software development environment.
Experience working in a fast-paced startup environment. Comfortable with SQL, Distributed Systems, Operating Systems, AWS, Docker, etc.
Nice to have experience with H.264 and H.265 encodings, FFMPEG and other streaming technologies
$120,000 - $280,000 a year
Verkada is an equal opportunity employer. We strive to be a welcoming place for everyone, and we do our best to make sure all people feel supported and connected at work. A big part of that effort is support for members and allies of our internal communities like Women at Verkada, Pride at Verkada, Multicultural at Verkada, and Parents at Verkada.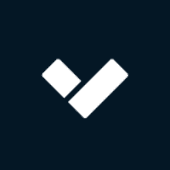 Verkada
Cloud Security
Cyber Security
Enterprise
Enterprise Software
Information Technology
Internet of Things
Network Security
Security
Smart Building
Software
0 appplies
94 views