Description
At Trulioo, we build and connect digital identity networks around the globe, and this framework of trust empowers businesses to assess the various risks associated with digital identities. Our mission is to build trust online. Digital services hold the promise of allowing anyone to interact and transact with anyone, anywhere. However, the threat of bad actors gets in the way of our connectedness; the global village only works if we trust each other.
We are a Silicon Valley-funded tech company solving the problems of trust and safety online. To realize that goal we've built the world's leading identity verification platform, enabling instant verification of 5 billion people and 330 million businesses in more than 195 countries. With offices in Vancouver, San Diego, Austin, Dublin, Copenhagen, and Singapore, we've fostered a world class team committed to building trust online. Our competitive advantage is, and always will be, our people. At Trulioo, we truly believe "everyone is someone" and we invite you to join our mission and celebrate the positive change we are making in the world.
---
Position Summary
In your role as Machine Learning Engineer, you are responsible for designing, implementing, and maintaining Machine Learning solutions for automated identity verification such as document verification, biometric authentication, and fraud detection. You play a key role in architecting a pipeline for efficient production and development of novel Machine Learning models and refining these models and processes to bring industry leading performance within a modern production environment. You will be driving continuous improvements of systems that use Deep Learning, Computer Vision, and related technologies within a machine learning development lifecycle.
What you'll be doing:
Leading development of cutting-edge Machine Learning solutions for Document Verification using modern deep learning frameworks and tools.

Innovating creative and practical solutions to advance the Machine Learning technology identity verification products.

Developing tools and scripts to analyze and process data to identify and troubleshoot bottlenecks in model performance.

Collaborating with team members for project planning and establishing best practices for ML development lifecycle.



You have:
A strong familiarity with various Machine Learning algorithms and techniques.

Experience with application of modern deep convolutional networks and transformer networks for computer vision tasks.

Extensive experience using Tensorflow or Pytorch to develop novel deep learning architectures on multi-GPU computing environments.

Deep knowledge of probability, statistics, and related algorithms.

Familiarity with various computer vision applications such as object detection, semantic segmentation, optical character recognition, and image generation.

Strong interest and drive to research, brainstorm, and develop new ideas for existing and future services that will be deployed to production.
Education and Experience:
A BS degree or higher in data science, computer science, engineering or other STEM field, or a comparable combination of education, training, and experience.

Experience in Python and/or other programming languages.

Minimum 4 years of experience as a Machine Learning Engineer
Pay Transparency
To provide greater transparency to candidates we share the base pay ranges for all US-based job postings. We set standard base pay rates for all roles based on function, level and location, benchmarked against similar stage growth companies. Additionally, Trulioo offers a wide range of benefits to US-based employees including medical, dental, and vision insurance, 401k program with employer match, education & training reimbursement and parental leave.
The anticipated base salary range for this position is $80,000-$150,000 for California residents. The listed range is meant to reflect an expected salary range for the position in question based upon market data and other factors, all which are subject to change. Final offer amounts are determined by multiple factors including but not limited to location, skills, depth of work experience and/or relevant licensing/credentials.
---
Working at Trulioo
You will be challenged to achieve, develop, and grow as part of a hyper-growth company.
We offer you the opportunity to make a difference and create a better world by revolutionizing how technology, trust, and identity intersect online. We are on a mission to make sure no one is left behind and everyone has the opportunity to participate fully in the modern digital economy. In order to do this well, diversity and inclusion have always been fundamental to our mission, our culture and our life. Trulioo is proud to be an equal opportunity employer and our commitment to inclusion across race, gender, age, religion, identity and experience connects us with the customers and communities we serve, attracting top talent and passionate changemakers across the globe. Our mission matters – for billions of people everywhere.
The diverse experiences, ideas, and identities of Trulioo's team members help us make better decisions and drive great results. We foster an inclusive work environment that welcomes team members of all backgrounds and perspectives.
We're committed to providing a meaningful environment for every member of our team. We hire exceptional people and reward them with trust, autonomy, mentorship, and the freedom to grow into their roles.
You are naturally curious, invest time to better understand complex concepts and have strong attention to detail. You love working in a team where trust is key and want to make an impact everyday. If this sounds like you, please apply and come work with us.
Studies show that minorities and members of underrepresented groups apply for jobs only if they meet 100% of the qualifications. Trulioo encourages everyone interested in a role to apply. We look forward to your application!
---
Privacy Notice
Trulioo collects, processes, and discloses personal data solely for the purposes reasonably required to establish, manage, or terminate an employment relationship. This includes:
• your name and contact details, including email and phone number; and
• details of your qualifications, skills, and relevant experience.
Trulioo believes the information in this publication is accurate as of its publication date. The information contained in this publication is subject to change without notice.
THE INFORMATION IN THIS PUBLICATION IS PROVIDED "AS IS." TRULIOO INFORMATION SERVICES MAKES NO REPRESENTATIONS OR WARRANTIES OF ANY KIND WITH RESPECT TO THE INFORMATION IN THIS PUBLICATION AND SPECIFICALLY DISCLAIMS IMPLIED WARRANTIES OF MERCHANTABILITY OR FITNESS FOR A PARTICULAR PURPOSE.
No part of this document may be reproduced without the express written consent of Trulioo Information Services Inc.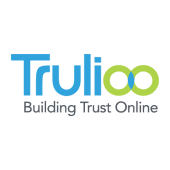 Trulioo
Big Data
Compliance
Finance
Identity Management
Security
1 appplies
81 views