Description
Company Overview
Swish Analytics is a sports analytics, betting and fantasy startup building the next generation of predictive sports analytics data products. We believe that oddsmaking is a challenge rooted in engineering, mathematics, and sports betting expertise; not intuition. We're looking for team-oriented individuals with an authentic passion for accurate and predictive real-time data who can execute in a fast-paced, creative, and continually-evolving environment without sacrificing technical excellence. Our challenges are unique, so we hope you are comfortable in uncharted territory and passionate about building systems to support products across a variety of industries and consumer/enterprise clients.
Job Description
Swish Analytics is looking to hire a Sports Modeling Engineer to join our ever-growing team! This engineer will work closely with data scientists to build reliable, high-performance software at the core of Swish's product offering. Ideal candidates will have a solid understanding of popular US sports (football, basketball, baseball) and experience writing performance critical code. 
Responsibilities:
Turning modeling ideas into production software
Improve the reliability and performance of production modeling code
Adhere to software engineering best practices
Requirements:
Bachelor degree in computer science, mathematics or statistics
Minimum 1 year of relevant experience
Extensive knowledge of MLB, NBA, and NFL rules and game play is a must
Experience with code control tools, such as git, in a unix environment
Demonstrated experience of data structures and algorithms
Demonstrated experience of probability, statistics, and machine learning
Demonstrated scientific or data oriented experience in Python 
Demonstrable experience in C/C++/Rust (at least one)
Strong technical communication skills
$100,000 - $135,000
Swish Analytics is an Equal Opportunity Employer. All candidates who meet the qualifications will be considered without regard to race, color, religion, sex, national origin, age, disability, sexual orientation, pregnancy status, genetic, military, veteran status, marital status, or any other characteristic protected by law. The position responsibilities are not limited to the responsibilities outlined above and are subject to change. At the employer's discretion, this position may require successful completion of background and reference checks.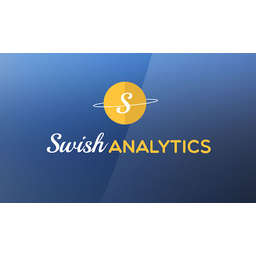 Swish Analytics
Analytics
Big Data
Fantasy Sports
Machine Learning
Predictive Analytics
Sports
2 appplies
263 views
Other Jobs from Swish Analytics
Similar Jobs
See 15,000+ More Jobs Like These
Subscribe to weekly membership and unlock all jobs
Engineering Jobs
15,000+ jobs from 2,600+ well-funded companies
Updated Daily
New jobs are added every day as companies post them
Refined Search
Use filters like skill, location, etc to narrow results