Description
Starling is the UK's first and leading digital bank on a mission to fix banking! Our vision is fast technology, fair service, and honest values. All at the tap of a phone, all the time.

We are about giving customers a new way to spend, save and manage their money while taking better care of the planet which has seen us become a multi-award winning bank that now employs over 2800 across five offices in London, Cardiff, Dublin, Southampton, and Manchester. Our journey started in 2014, and since then we have surpassed 3.5 million accounts (and four account types!) with 350,000 business customers. We are a fully licensed UK bank but at the heart, we are a tech first company, enabling our platform to deliver brilliant products.
Our technologists are at the very heart of Starling and enjoy working in a fast-paced environment that is all about building things, creating new stuff, and disruptive technology that keeps us on the cutting edge of fintech. We operate a flat structure to empower you to make decisions regardless of what your primary responsibilities may be, innovation and collaboration will be at the core of everything you do. Help is never far away in our open culture, you will find support in your team and from across the business, we are in this together!
The way to thrive and shine within Starling is to be a self-driven individual and be able to take full ownership of everything around you: From building things, designing, and discovering to sharing knowledge with your colleagues and making sure all processes are efficient and productive to deliver the best possible results for our customers. Our purpose is underpinned by five Starling values: Listen, Keep It Simple, Do The Right Thing, Own It, and Aim For Greatness.
Hybrid Working
We have a Hybrid approach to working here at Starling - our preference is that you're located within a commutable distance of Cardiff so that we're able to interact and collaborate in person. We don't like to mandate how much you visit the office and work from home, that's to be agreed upon between you and your manager.
Our Engineering Environment
Starling engineers are excited about helping us deliver new features, regardless of what their primary tech stack may be. Hear from the team in our latest blogs or our case studies with Women in Tech.
We are looking for engineers at all levels to join the team. We value people being engaged and caring about customers, caring about the code they write and the contribution they make to Starling. People with a broad ability to apply themselves to a multitude of problems and challenges, who can work across teams do great things here at Starling, to continue changing banking for good.
As a Starling Engineer you will:
Contribute to our award winning platform and internal tooling
Build new features and products from scratch
Be able to see the impact that your work has on the lives of our millions of customers
Share your knowledge with those around you, contributing to our learning culture
Own your projects, working in small teams across the bank to collaboratively deliver
Aim for greatness in everything you do, staying curious and inquisitive
Be part of a scaling team and organisation as we change banking for good
We're open-minded when it comes to hiring and we care more about aptitude and attitude than specific experience or qualifications. We are very open about how we deliver software. For the most part we code in Java, but you need not be an expert when you join us! We believe in clean coding, simple solutions, automated testing and continuous deployment. If you care enough to find elegant solutions to difficult technical problems, we'd love to hear from you.
We have built our entire banking platform in house and mostly in Java. We are looking for people who want to work on building the tooling that is used by our engineers on a daily basis.

The main part of our Tech Stack is listed below, we don't ask that you have experience in all of this, but if you do, that's great!

Java, which makes up the majority of our backend codebase
AWS & GCP - we're cloud-native
Microservice based architecture
Kubernetes (EKS)
TeamCity for CI / CD (lots of team are releasing code 15-20 times per day!)
Terraform and Grafana
Our process:
Interviewing is a two way process and we want you to have the time and opportunity to get to know us, as much as we are getting to know you! Our interviews are conversational and we want to get the best from you, so come with questions and be curious. In general you can expect the below, following a chat with one of our Talent Team:
Initial phone call - ~30 minutes
Take home technical test to be discussed in the face to face - ~3 hours
Technical call - ~1.5 hours
Final Interview - ~40 minutes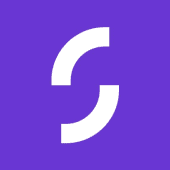 Starling Bank
Banking
Financial Services
FinTech
0 appplies
92 views