Description
The Competitive Intelligence team at Splunk is growing and looking for new team members to support the organization at large with an initial, primary focus on GTM activities across the Sales, Partner, and Marketing organizations.  We are looking for skilled researchers with the right combination of deep technical acumen, extensive business knowledge, and strong analytical skills. Generally, Competitive Intelligence (CI) Managers more closely align with Sales Reps and Product Marketers, while CI Engineers typically align with Sales Engineers and Product Managers, however the two roles overlap and are not mutually exclusive.
This individual will be expected to demonstrate a passion for and deep understanding of the competitive landscape within the Security landscape and associated spaces, including but not limited to SIEM, SOAR, UEBA, DevSecOps, etc.  Your ability to be an impartial analyst of these spaces will be critical in our efforts to improve sales and messaging effectiveness, deal win rates, product roadmap, and more. 
Responsibilities
Take pride and have a genuine interest in researching the holistic Security landscape (e.g., SIEM, SOAR, UEBA, DevSecOps, etc.), including current and emerging tactical and strategic trends. 

Become an expert at the Splunk portfolio of products and how we help customers solve their most critical use cases across their Security, O11y, and platform needs, with the primary focus on competitive differentiation for Security. 

Utilize multiple research methods to develop and maintain

business and technical expertise related to vendors in the Security landscape

. 

Validate your research with cross-functional stakeholders and present Splunk's combined competitive assessment in oral and written formats to various internal consumers.

Work with portfolio and technical marketing to formulate competitive sales strategies, product demonstrations, content, and collateral, keeping this continuously up to date for a selection of competitors.

Directly and frequently support sales teams (including technical sales) with 1:1 deal support typically through an internal briefing/support process. 

Contribute up-to-date competitive intelligence content to Sales Enablement and New Hire Training programs.

Work with the Analyst Relations team to support briefing content and survey/inquiry responses,  and consume information shared from the analyst community 

Become a key contributor to win/loss discussions and reporting including trend analysis and report building. 

Support Product Management with product feature analyses 

Contribute to the maturation of the competitive intelligence program through identifying and implementing ideas to support positive change.

Conduct all competitive intelligence activities with the highest ethical standards and methods exemplified by organizations such as

Strategic and Competitive Intelligence Professionals

(SCIP) SCIP.

~10-15% travel expected.
Requirements
5-7 years of experience as a Competitive Intelligence practitioner, or, a field facing technical role, such as a TMM or Sales Engineer, with Security domain specific experience.

Familiarity with one or more competitive intelligence methodologies and/or CI knowledge management platforms (i.e., Klue, Crayon, WatchMyCompetitor, etc.).

Exceptional communication skills are required to support audiences which consume information in a variety of methods, such as written, recorded, live, etc. 

Solid understanding of the sales lifecycle and purchaser mindset.

Ability to collect, analyze, categorize, and make recommendations based on exceptional volumes of data or very little data at all, and to openly incorporate feedback received from field teams. 

Association with or training from SCIP, Academy of Competitive Intelligence (ACI), or similar is not required but is considered a plus.  All team members will be offered SCIP membership, as well as CI specific training opportunities 

Bachelor's degree in Computer Science, Engineering, IT practices, etc., or equivalent practical experience, and, the desire to learn continuously once onboard.
Note: Splunk provides flexibility and choice in the working arrangement for most roles, including remote and/or in-office roles. We have a market-based pay structure which varies by location.  Please note that the base pay range is a guideline and for candidates who receive an offer, the base pay will vary based on factors such as work location as set out below, as well as the knowledge, skills and experience of the candidate. In addition to base pay, this role is eligible for incentive compensation and benefits, and may be eligible for equity.
Benefits are an important part of Splunk's Total Rewards package. This role is eligible for a competitive benefits package which includes medical, dental, vision, a 401(k) plan and match, paid time off, an ESPP and much more! Learn more about our comprehensive benefits and wellbeing offering here.
Base Pay Range 
SF Bay Area, Seattle Metro, and New York City Metro Area
Base Pay Range:  $171,200.00 - 235,400.00 per year
California (excludes SF Bay Area), Washington (excludes Seattle Metro), Washington DC Metro, and Massachusetts
Base Pay Range:  $156,000.00 - 214,500.00 per year
All other cities and states excluding California, Washington, Massachusetts, New York City Metro Area and Washington DC Metro Area.
Base Pay Range:  $143,200.00 - 196,900.00 per year
Thank you for your interest in Splunk!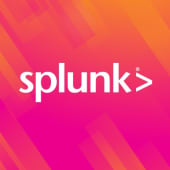 Splunk
Analytics
Information Technology
Intelligent Systems
Real Time
Software
0 appplies
49 views