Description
Employee Applicant Privacy Notice
Who we are:
Shape a brighter financial future with us.
Together with our members, we're changing the way people think about and interact with personal finance.
We're a next-generation fintech company using innovative, mobile-first technology to help our millions of members reach their goals. The industry is going through an unprecedented transformation, and we're at the forefront. We're proud to come to work every day knowing that what we do has a direct impact on people's lives, with our core values guiding us every step of the way. Join us to invest in yourself, your career, and the financial world.
The role
As a Staff Software Development Engineer in Market Intelligence, Securities and Ledger Team, you'll have a unique opportunity to be at the core of Sofi invest systems and experience numerous engineering challenges.
You will be designing, implementing and innovating on the below growing list of systems:
Serving real time market data quotes, greeks and more for ~ 500k symbols.
Authoritative source for all securities trading on Sofi platform.
Serving real time margin requirements and buying power for all invest traders.
Transactional systems for managing all members holdings and transactions (ledger). Stocks, ETFs, Options, Crypto. You name it, we got it.
Offering delightful features (margin interest, crypto staking, wallet and more ) to generate revenue from AUM in Sofi invest.
Handling searchability of a ticker, IPO Availability, Tax lots calculation and more
Handling corporate actions (spin offs, mergers, splits, reverse splits etc).
We are just scratching the surface on many of these systems and have an ambitious 2023 roadmap ahead. We are looking for someone who is a self-starter, someone that approaches complex questions with data and curiosity, and a person that dives below the surface to identify the root cause and "so what".
What you'll do:
Full development life-cycle design from project requirement to deployment.
Work on automation and improvement of data exchanges and data pipelines between internal and external teams.
Facilitate the definition of project scope, deliverables, and goals.
Lead cross-functional delivery teams to ensure deliverables are met.
Track project performance against defined milestones/goals.
Communicate ongoing project health with key stakeholders and business leadership
Maintain strict compliance with established project management policies and guidelines.
Take initiative and produce timely results in a fast-paced and sometimes ambiguous environment.
Make significant contributions to the code base.
Define best practices and uphold coding standards.
Consistently demonstrate extremely high levels of technical knowledge, ingenuity, and creativity. Develops and applies advanced technologies, engineering principles, theories, and concepts. Broad knowledge about the design and operation of systems outside of specialty.
Work within the Engineering team to develop features that specifically benefit our users.
Must be able to deliver high-quality code on schedule, communicate with groups in and outside the development team.
What you'll need:
Bachelor's Degree, Computer Science Degree or equivalent from a fully-accredited college or university
5+ years Java/Koltin programming experience
A proven understanding of relational databases and ORMs
Experience working on a SOA or microservice-based application.
Willingness to roll up your sleeves, collaborate with others and get stuff done
Solid sense of responsibility; driving a project from inception to completion
Experience working in a collaborative coding environment, refining designs together, working through code reviews and managing pull requests
Nice to have:
Experience in designing large scale systems.
Test-driven development along with unit and integration testing.
Experience working with AWS services and handling live production issues.
Due to the temporary nature of the engagement, this position is not eligible for visa sponsorship
Compensation and Benefits
The base pay range for this role is listed below. Final base pay offer will be determined based on individual factors such as the candidate's experience, skills, and location.
To view all of our comprehensive and competitive benefits, visit our
Benefits at SoFi
page!
SoFi provides equal employment opportunities (EEO) to all employees and applicants for employment without regard to race, color, religion (including religious dress and grooming practices), sex (including pregnancy, childbirth and related medical conditions, breastfeeding, and conditions related to breastfeeding), gender, gender identity, gender expression, national origin, ancestry, age (40 or over), physical or medical disability, medical condition, marital status, registered domestic partner status, sexual orientation, genetic information, military and/or veteran status, or any other basis prohibited by applicable state or federal law.
Pursuant to the San Francisco Fair Chance Ordinance, we will consider for employment qualified applicants with arrest and conviction records.
SoFi is committed to embracing diversity. As part of this commitment,
SoFi
offers reasonable accommodations to candidates with physical or mental disabilities. If you need accommodations to participate in the job application or interview process, please let your recruiter know or email
accommodations@sofi.com.
Due to insurance coverage issues, we are unable to accommodate remote work from Hawaii or Alaska at this time.
Internal Employees
If you are a current employee, do not apply here - please navigate to our Internal Job Board in Greenhouse to apply to our open roles.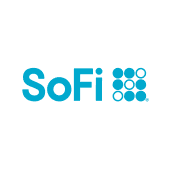 SoFi
Financial Services
FinTech
Life Insurance
Wealth Management
0 appplies
176 views