Description
About the Company
Qumulo is the leading file data platform, providing unrivaled freedom, control, and real-time visibility for file data at petabyte scale. Fortune 500 companies, major film studios, and the largest research facilities in the world trust Qumulo to help them innovate with their mission-critical digital files. The Qumulo experience makes file data management simple with continuous new features and a single, easy to use solution in a customer's data center or in the public cloud.
Qumulo has a collaborative culture with a strong focus on delivering value to our customers. We are looking for people with a diverse set of experiences to help us fulfill our vision. You can get to know a few of our engineers at https://qumulo.com/eng/.
About the Position
Engineers working on core services build the modern distributed storage engine that powers our on-premises and cloud products along with the various services that help customers store, access, and protect their data. The software stack includes a distributed and fault-tolerant block storage layer, a transactional file system, and multiple access protocols and replication/backup features. If you're excited about working on industry-leading data storage software that scales to multiple petabytes with sub-millisecond access latencies, and allows customers to run all their unstructured data workflows on one platform, we want to talk to you!
Consulting Software Engineers at Qumulo work alongside people who crave collaborative coding environments. It's a community where individual engineers have a voice, and teams have the autonomy to drive their own progress.
Responsibilities
Collaborate with and provide technical leadership to team members on architecture and design of new/updated features

Contribute to feature development and testing using languages like C and Rust

Participate in team SDLC processes like stand-ups/reviews/pair programming/etc. and improve them as appropriate

Own, define and implement customer-facing features and internal improvements

Help debug and fix test failures and product issues
Qualifications
Experience programming in a compiled language like C/C++, Rust, C#, Java or Go

Firm grasp of computer science fundamentals (algorithms, data structures, concurrent programming, operating systems concepts)

Work collaboratively with a team on shared work using strong written and oral communication skills

Previous experience with public cloud storage APIs, block or file storage systems, Linux tooling, kernel interfaces, performance tuning, and/or GDB debugging would be a plus

10+ years of proven ability providing technical leadership in a software development role -- we are hiring for multiple teams right now

BS in Computer Science or equivalent experience
Key Benefits
The annual pay range for the role is USD $225,000 - $325,000. Individual pay depends on various factors, such as role level, relevant experience and skills, and location. Pay ranges are reviewed and typically updated each year. Offers are made within the pay range applicable at the time. U.S. based employees have access to healthcare benefits, short-term and long-term disability coverage, basic life insurance, wellbeing benefits, flexible time off, and paid holidays, among others.
Excellent healthcare coverage

Parental leave

401K investment plan

Unlimited paid time off, strongly encouraged to take at least 3 weeks per year
Other Details
Qumulo is an Equal Opportunity Employer. Qualified applicants will receive consideration for employment without regard to race, color, gender, religion, sex, sexual orientation, age, disability, military status, or national origin or any other characteristic protected under federal, state, or applicable local law.
Please note that employment at Qumulo is contingent upon completion of a satisfactory background check.
For more information on our Applicant and Employee Privacy Notice please click on the link below: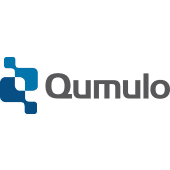 Qumulo
Big Data
Cloud Data Services
Cloud Storage
Data Storage
Enterprise Software
Software
3 appplies
268 views