Description
This job is for (Banter - https://banter.shopping/), posted via Parallel. This is a full-time role. Applicants only living in the United States are eligible for this role.
About Banter
Online shopping hasn't changed in twenty years. We go through the same customer journey using the same features of add to cart, ratings, and reviews.
Worse, every time we go to an online store, we are completely alone. While online shopping is convenient, it doesn't feel good. eCommerce stores have stripped out emotion to become more like vending machines.
We believe commerce is at an inflection point. We are building Banter to productize the emotion of shopping. We are doing so by transforming storefronts from single-player to multiplayer experiences.
Reimagining the website as the place where consumers shop, socialize and learn will change how it feels to shop online.
About this Role
We are seeking a ambitious and experienced Founding Senior Software Engineer to join Banter as a founding member. As our Founding Senior Software Engineer, you will play a crucial role in executing the vision of our brand and product into reality. You will collaborate closely with our co-founders and UX Lead to create a new social context where people can form community and accrue status. We want to expand the value that users receive from communities through new ways of creating and consuming content that create belonging and entertainment.
Change how it feels core values of being fearlessly different, inspired, embracing autonomy, moving fast, seeking the truth, and telling great stories.
Key Responsibilities:
Lead the engineering team of our ecommerce platform from concept to launch.
Be a strategic partner in defining and building our first product.
Work closely with the leadership and design team to ensure the product is beautiful and flawless.
Recruit and manage other engineers and become a leader within the organization.
Mentor our engineering team and help them grow.
Qualifications:
Bachelor's degree in Computer Science, or a related field.
3-7 years of experience as a Software Engineer in a fast-paced startup.
Previous experience managing teams of 6+ engineers.
Proficiency in languages such as Javascript, Typescript, Python, Go.
Familiarity with the Shopify and other ecommerce platform ecosystems is a plus.
Excellent communication and collaboration skills with a track record of working cross-functionally in a fast-paced, entrepreneurial environment.
Strong attention to detail, ability to work independently, and comfortable with ambiguity.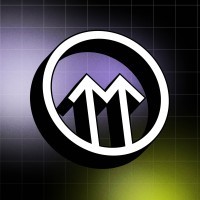 Parallel
99 appplies
462 views