Description
WHO WE ARE
Optiver is a proprietary trading firm and leading global market maker. As one of the oldest market making institutions, we are a trusted partner of 50+ exchanges across the globe. Our mission is to constantly improve the market by injecting liquidity, providing accurate pricing, increasing transparency and acting as a stabilising force no matter the market conditions. With a focus on continuous improvement, we participate in the safeguarding of healthy and efficient markets for everyone who participates.
Since its establishment in 2012, our Shanghai office is a rapidly growing participant in the Chinese markets, trading exchange-listed futures, options and equities in China mainland. Our vision is to become the trusted partner in the development of Chinese financial markets. With the culture of a start-up but the backing of a 35 year-old trading firm, the Optiver Shanghai office is truly unique. Embodying the intersection of East-meets-West values, Optiver Shanghai is a true international experience. Everyone who joins us will help shape the future of our company and its global impact. Get ready: we are only just beginning.
WHAT YOU'LL DO
As a Software Engineer, you will be responsible for setting architectural direction for parts of our system, delivering large bodies of well-engineered code and owning projects that directly impact Optiver's cutting-edge trading systems. You will collaborate with fellow Engineers, Traders and Researchers to develop a deep understanding of trading, exchanges and what the 'machine' is doing. You're not attached to tools and technologies, you focus on solving problems. Your challenge is to further innovate and maintain the foundation underlying our wider infrastructure.

Some of the things you could be involved in are:
Own the design, development and deployment of services that comprise our globally distributed trading platform
Build partnerships across the business to ensure we're feeding the best ideas into our solutions
Build exchange connectivity software, and develop automated trading strategies
Continuously improve our automated trading systems and strategies optimising
The difference with technology at Optiver is how fast the pace is, and the direct impact it has on trading. Where traditional software development teams can take months or years to build systems from business requirements, our developers work closely with traders to ensure a short development life cycle and quick feedback on the impact of your work.
WHO YOU ARE
You have at least 3 years' work experience as a Software Engineer
Experience with high-transaction, low-latency optimisation, low level networking or real-time systems
Technologists who are passionate about software and not only like to learn about it at work, but also like to get involved in their own projects at home
Natural problem solvers who love nothing more than tackling a complex technical challenge
Team players who love working with like-minded peers and are always looking to learn and improve
Experience making architectural recommendations on IT solutions, design & approach
WHAT YOU'LL GET
At Optiver, we have a very flat structure. We work extremely closely with our stakeholders, often working as a single team to solve Optiver's problems. Individually, you are very highly empowered to deliver significant changes, with the support of your team and your leaders. Above all we value the passion of our technical team and foster a collaborative and innovative working environment which nurtures brilliant minds.
In return for your expertise, you will be offered a competitive salary package as well as access to a plethora of Optiver-perks.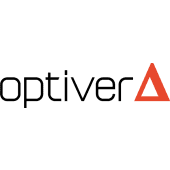 Optiver
Electronics
Financial Services
Market Research
0 appplies
79 views