Description
Our Senior Software Engineers lead large technical projects, help set the direction for our trading infrastructure, and serve as role models within the organization.
Our software engineering teams leverage technology to solve a variety of difficult problems. Our trading strategies must respond to market events in microseconds or less, and we automatically price large, diverse sets of financial instruments with extremely low error tolerance. We continually refine, store, and analyze terabytes of data produced by market activity and our trading systems. Our user interfaces must present coherent, responsive real-time visualizations of market activity and system performance while providing intuitive control of a highly complex system. Our core systems must provide a stable, performant, and trusted foundation on which our systems are built.
Technology at Optiver:
At Optiver we pride ourselves on being real engineers, not just coders. Our engineers work closely with traders to identify the business problems we face and determine how they should be solved. We apply a disciplined and scientific approach. We engineer simple, well-architected solutions that meet the dynamic needs of our traders. Our passion is to solve problems which really matter to the business, and we take pride in the quality of our solutions.
What you'll do:
Establish vision and technical direction for major initiatives
Design, develop, support, and maintain large portions of our trading infrastructure
Ensure new and existing programs adhere to our coding, architectural, and operational standards
Develop a deep understanding of trading and exchanges
Collaborate deeply with traders, engineers, and researchers
What you'll need:
Strong engineering instincts and a deep understanding of computer science fundamentals
Experience writing software in C++, C#, C, and/or Python
Innovative, big-picture thinking grounded in real-world pragmatism
Desire to continuously improve in a rapidly evolving environment
Readiness to set technical direction, promote engineering principles, and do the right thing
Who we are:
Optiver is a leading proprietary trading firm using technology to provide the most up-to-date and competitive prices in financial products around the world. Put simply, we improve the markets. Achieving this requires excellence in everything we do. That's not merely an aspiration, but our reason for being.

We're seeking people who up the ante with nerve, with guts and, most importantly, with heart. We're looking for the bold. Does that describe you? Then opt in.
Please note, this is for experienced applications only. If you're interested in graduate and intern positions, please instead apply to our 2023 Graduate Software Engineer or 2023 Software Engineer Intern opportunities.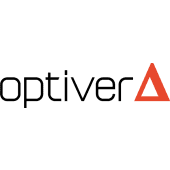 Optiver
Electronics
Financial Services
Market Research
0 appplies
234 views