Description
Noom is a leading global digital health company focused on helping people live healthier lives through behavior change. We're a mission-driven, high-growth organization that's powered by science, technology, and world-class talent. Our Engineering team is at the forefront of our top challenges, solving complex technical problems that center around habits, behavior, and lifestyle.
We are looking for a Backend Engineer to join our API team and help us build the foundation that underpins everything we do at Noom. This position is either Remote or at our New York City headquarters.
What You'll Do
Working on problems that affect the lives of real people. Our users depend on us to make positive changes to their health and their lives.

Basing your work on scientifically-proven, peer-reviewed methodologies that are designed by medical professionals

Collaborating with a team both onsite and offsite -- about 50% of our engineering team is fully remote; we worry about results, not time spent in seats.
What We Look For
You have 4+ years of experience building modern REST APIs using Java, Python, Go, or a similar language.

You possess deep, strategic knowledge of server-side programming, with a focus on performance and scale.

You have built complex backend systems used by a team of 40-50 engineers.

You possess excellent communication skills and the ability to clearly communicate technical concepts to a non-technical audience.

You have a proven track record of building complex technology and guiding less senior members of the team to create code that is well-organized, easy to read and maintain, and optimized for its intended purpose.

Having knowledge of Lambda/serverless functions and Docker containerization is a plus.
What Makes This Job Amazing
You'll be helping millions of people lead healthier lives every day

You'll have wonderful benefits including healthcare/dental, wellness budget, daily gourmet meals prepared by our onsite chefs, and onsite yoga

You'll experience huge learning & professional growth opportunities. Noom believes in supporting your professional and personal growth: we'll cover the cost of books, courses, conferences… you name it!

You'll add to our transparent, high-performing, and close-knit culture
More About Noom
At Noom, we believe that the individual is the greatest force for good, not just in their health but in unlocking their fullest potential. We apply the same principles inside Noom. Across our dynamic organization, we empower our teams to execute on big ideas and we start and end each day with responsibility to make the world a healthier place. Fortune, Inc., Glassdoor, and Crain's have all named Noom a Best Place to Work including being named on Fortune's lists for Best Workplaces in New York, Best Workplaces in Technology, Best Workplaces for Women, and Best Workplaces for Millennials.
Noom is proud to be an Equal Opportunity Employer, and all applicants will receive consideration for employment without regard to sex, gender identity, sexual orientation, race, color, religion, caste, national origin, physical or mental disability, protected veteran status, age, or any other characteristic protected by applicable law. Noom is committed to providing access, equal opportunity and reasonable accommodation for individuals with disabilities. To request reasonable accommodation, please email accommodations-help@noom.com.
To help protect against potential hiring scams, please be aware that all email communications from the Noom Talent team and/or hiring managers will come only from an @noom.com email address. Our assessment process includes multiple phone and/or video interview rounds, and we will never ask you for personal payment, require you to purchase equipment, or extend a job offer without the completion of this interview process. If you are unsure about the validity of a Noom job posting on another website, we strongly encourage you to instead apply directly through our website.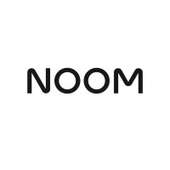 Noom
Fitness
Health Care
Mobile
Nutrition
Wellness
1 appplies
99 views
Other Jobs from Noom
Similar Jobs