Description
Nium: A global leader in on-demand money movement
We're changing the world one transaction at a time. Nium is powering money movement across borders to anyone, anywhere – fast. Our mission is to build the payment infrastructure of the future, bringing to customers the platform, licenses, and APIs to accelerate business growth – locally and globally. Once connected to Nium, businesses can pay out in more than 100 currencies to over 190 countries - 100 of which in real time. Funds can be received in 35 markets, including Southeast Asia, UK, Hong Kong, Singapore, Australia, India, and the US. Our growing card issuance business is already available in 34 countries, including Europe (SEPA), the UK, Australia and Singapore. Nium holds regulatory licenses and authorizations in over 40 countries, enabling seamless global payments and rapid integration, regardless of geography.
Where do you come into the picture?
We are hiring a Senior Solutions Engineer (APAC) to join us as we accelerate our global expansion in Payments, Cards and Digital Solutions. In your role, you will be collaborating with the sales, product and engineering teams to win new business, capture and convey best practices and provide prescriptive guidance around application and systems design on Nium's platforms and technologies. You will help drive the evolution of Nium platforms and technologies by providing direct input and feedback from the field to the engineering teams developing these offerings.

What would a day in your life @ Nium look like?
As a Senior Solutions Engineer for our exciting payments products, you would :
Conduct preliminary discussions with the client to help them understand the NIUM platform
Elicit requirements from the client and get a clear understanding of their business and list use cases that the client is looking for.
Create proposed solution artifacts (documents/presentations) to help the client understand how the NIUM platform will fit into their overall landscape.
Lead technical discussions with the Client technical team to clarify doubts on the API documentation and integration aspects.
Prepare specification document and work with the Client and Sales team to get sign-off.
Help the Sales team with proposals and clarifications.
Frontend any technical and/or integration queries from the client's tech team.
Provide support on call or in-person if required to the client tech team when they face issues and provide resolutions.
Post-go-live support for client clarifications.
Filter Change Requests and Requirements based on feasibility and shortlist for taking up in the product.
Develop a broad and deep understanding of the NIUM stack capabilities & architecture.
Work closely with the Clients, BD, Tech, and other support Teams to suggest possible enhancements & feature additions in the NIUM product offering.
Keep abreast of industry changes and innovations
What expertise & experiences would you need to have to play this kind of role?
Experience in developing, designing & managing technical projects in the payments industry, preferably relating to Cards implementation.
Comfortable with REST APIs – able to view, understand and analyze code in one or more languages. (Proven expertise in any one of Java, PHP, C#, etc.)
Hands-on knowledge of tools such as JIRA, Confluence, Slack, MS-Projects, Visio, etc.
Ability to resolve conflicts, build a good rapport with clients, set priorities, and escalate when appropriate
Excellent communication, presentation, project management, and analytical skills
High level of Integrity, adaptability, ease of handling multiple responsibilities, and able to work with minimal supervision
Good proficiency in English. Knowledge/Proficiency in other languages is an advantage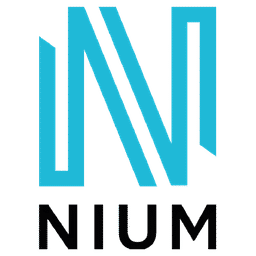 Nium
Finance
Financial Services
FinTech
Payments
0 appplies
56 views