Description
About Moloco: 
Moloco is a machine learning company empowering organizations of all sizes to grow and unlock the full value of their unique first-party data, elevating the traditional path to performance advertising. While the largest technology companies have proven the speed and scale of ad-targeting utilizing data— the same robust performance powered by machine learning has previously been unavailable beyond their platforms. 
That's where Moloco steps in. With Moloco's powerful combination of cutting-edge machine learning technologies, we play a unique and visible role in shaping the digital economy, all while allowing companies to stay independent and scale.
An industry leader at the nexus of machine learning, performance marketing, and visionary product infrastructure, Moloco is advancing the advertising technology industry. We ranked #95 in the Inc. 5000 fastest-growing private companies for 2022. We ranked #91 among Deloitte's 2021 Fast 500 and have been certified by 91% of the company via Great Places to Work. Check us out on Glassdoor and be sure to get an inside look at working at Moloco on Instagram, Twitter, and Youtube. 
Moloco is headquartered in Silicon Valley, with offices in San Francisco, New York, Los Angeles, Seattle, London, Berlin, Seoul, Singapore, Beijing, Gurgaon, and Tokyo. 
Creating a diverse workforce and a culture of inclusion and belonging is core to our existence. To reach our goals, diversity of talent and thought is a critical component to how we operate as an organization. Our workforce is our superpower, and we know that fostering a culture of inclusion, authenticity, and belonging will allow us the greatest opportunity to carry out our mission-- to empower businesses of all sizes to grow through operational machine learning. Research shows that in order to apply for a job, women feel they need to meet 100% of the criteria while men usually apply after meeting about 60%. Regardless of how you identify, if you believe you can do the job and are a good match, we encourage you to apply.
Moloco is a truly rewarding place to work and in an exciting period of growth, which you could be a part of. Join us today and apply now!
About Us:
Moloco's goal is to make the digital economy more equitable and profitable by delivering advanced machine learning to companies of all sizes. With Moloco's machine learning platform for growth and performance, every app publisher and online retailer can now unlock the value of their unique, first-party data for user acquisition, retention, and monetization campaigns. 
Founded in 2013, our advanced machine learning engine powers our product portfolio. Moloco Cloud DSP enables performance marketers to quickly scale user acquisition and achieve greater lifetime value through battle-tested prediction models. Moloco Retail Media Platform enables online retailers and marketplaces to establish their own performance ads business. 
Our technology is best in class; we received the SMARTIES X silver award for Machine Learning and AI, and Moloco was named the Cross-Industry Winner for Google Cloud Customer Awards. 
The company is in hyper-growth mode and we ranked #95 in the Inc. 5000 fastest-growing private companies for 2022. We ranked #91 among Deloitte's 2021 Fast 500 and have been certified as a Great Places to Work. 
It's a great time to join this innovative team. Moloco is headquartered in Silicon Valley, with offices in San Francisco, New York, Seattle, London, Seoul, Singapore, Beijing, and Tokyo. For
more information, visit www.moloco.com
The Impact You'll Be Contributing to Moloco:
Feature development, design, optimization, testing, and maintenance of software applications and solutions for internal and external end users. Help scale our products (RMP and the #1 Independent DSP) as we push for growth and scalability. 
Here's what you'll be working on:
Customer Facing: Design and implement server APIs, mobile SDKs, and web services for customers and partners.

Large-Scale Server: Write server-side code that handles millions of requests per second. The current stack consists of proprietary code in Java or Golang as well as Google Cloud Products including Bigtable and BigQuery.

Data Platform: Construct streamlined platforms to enhance big data processing and machine learning pipelines. Current stack employs Google Cloud Products including Dataflow and Bigtable.
QUALIFICATIONS:

Minimum Qualifications:

Bachelor Degree or above in Computer Science or equivalent technical degree

4+ years professional software engineering experience using one or more modern languages such as Java, C#, Golang (Go), C++, etc.

4+ years professional software development experience on backend/infrastructure systems

Experience working with large-scale distributed systems

Outstanding problem-solving skills

Strong computer science fundamentals and experience with Data Structure and Algorithms

Experience delivering projects with material impact, and collaborating within and across teams and roles (Product Management, SRE, Data Science, ML engineering, etc); 
Preferred: 
Experience in Cloud or BigData platforms (AWS, GCP, Azure, DataFlow, Spark, Beam, BigQuery etc.)
Some of the total rewards we offer…
Physical Health & Wellness benefits, to support our Moloco employees in making their health and wellness a priority.

Flexible PTO, so long as you promise to come back!

Learning & Development - All regular full-time employees receive an annual learning and development stipend of $2,500 per calendar year.

Commuter Benefit - All full-time employees are eligible to participate in country-specific transportation benefits.

WFH - We provide an allowance of $1,000 (based on local currency) to outfit your home office regardless of hybrid or permanently remote employees. 

Communications reimbursements for phone and internet.

Got Lunch? We provide country specific lunch stipend benefits

Virtual initiatives and events to keep you connected with your colleagues.

Generous Employee Referral Bonus program.

And much more. Ask your recruiter for a full list of total rewards and benefits specific to your region!

Moloco is a truly rewarding place to work and in an exciting period of growth, which you could be a part of. Join us today and apply now!
Our Compensation And Benefits (for New York State Residents Only)
Base Compensation Range: Min $133,476 - Max $200,214
In accordance with New York state law, the range provided is a reasonable estimate of the base compensation for this role. The actual amount may be higher or lower, based on non-discriminatory factors such as experience, knowledge, skills and abilities. We also offer a competitive benefits package.
REF: 3611, 3612, 3970
Moloco Thrive: Benefits and Well-Being: 
We take care of you and create the conditions for you to do the best work of your career. Through a lens of Inclusion, we offer innovative benefits which empower our employees to take care of themselves and their families so they can do the best work of their lives. For an overview of our global benefits, click here. 
Moloco Values: 
Lead with Humility: Everyone's voice is respected, valued, and heard. With humility, we become more open and accessible to each other. We win, lose, and learn together. Accountability and feedback are essential to our success. 

Uncapped Growth Mindset: We see all situations as opportunities to learn, grow, and improve as individuals and as an organization. We seek diverse perspectives, encourage curiosity, and promote experimentation to push the boundaries of what's possible. 

Create Real Value: We pursue the most impactful opportunities with rigor and integrity. We take intelligent risks and make disciplined trade-offs to maintain deep focus. We help our customers win by delivering durable value. 

Go Further Together: We're one team working towards one mission and vision. We collaborate proactively and inclusively, involving the right people at the right time and in the right way. We strive to create a more equitable workplace. We won't let each other fail. 
Additional Resources: 
Equal Opportunity: 
Moloco is an equal opportunity employer. As we highly value diversity in our current and future employees, we do not discriminate (including in our hiring and promotion practices) on the basis of race, color, creed, religion, national origin, age, sex and gender, gender expression and gender identity, sexual orientation, marital status, ancestry, physical or mental disability, military and veteran status, or any other characteristic protected by law.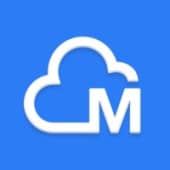 Moloco
Advertising
Cloud Infrastructure
Mobile
Mobile Apps
8 appplies
79 views