Description
At Mojo, we're inventing the future of computing – Invisible Computing – which imagines a world where information is there when you need it, technology fades away, and you can freely connect with others in a more meaningful and confident way. Our team includes talented professionals with expertise in product design, user experience, applied physics, hardware, software, optics, photonics, electronics, chemistry, biology and vision science. Together, we're building Mojo Lens, a smart contact lens with a built-in display that gives you timely information without interrupting your focus. Mojo Lens elevates your vision by providing the information you need exactly when it's needed - all while letting you look like you.
We are a well-funded startup founded by technology experts with decades of experience developing pioneering products and platforms and backed by some of the world's leading technology investors. We are located in Saratoga, CA.
We are looking for a highly motivated and experienced individual to lead battery tech development. Join us if you enjoy working at a fast-paced company!
We are looking for an individual with expert knowledge of battery technologies, cell design and production processes, battery chemistry and materials. Someone who possesses creativity and leadership skills to enable and drive the development of customized lithium-ion battery cells for Mojo.
Responsibilities
Lead battery cell design and development from concept to mass production
Create battery specifications and define qualification processes
Drive the battery development projects with suppliers from R&D pilot to manufacturing
Define battery technology development roadmap
Define battery performance and safety requirements
Review DFMEA from suppliers and conduct Failure Analysis internally and with suppliers.
Minimum Qualifications
8+ years proven experience in custom battery development with in-depth understanding of battery materials chemistry and cell engineering design.
Deep understanding of current and emerging battery technologies with an emphasis on micro-battery and consumer applications
Experience with Li-ion cell chemistries and design.
Significant experience developing collaboration strategy and leading execution of collaborations with vendors in the battery industry.
Impeccable level of scientific integrity, and excellence with regard to experimental methodology, data analysis and reporting
Deep expertise in identifying promising materials and accelerating development cycle time.
Excellent analytical troubleshooting and problem solving skills, data presentation, communication and organizational skillset.
M.S. or Ph.D. in Chemistry, Material Sciences or related field.
Preferred Skills
3+ years experience in battery cell manufacturing and high volume product development
Track record of battery product delivery for consumer applications
Knowledge of microfabrication processes, thin film deposition, plating, etc.  
Experience with first article electronics test using bench top systems, debug and FA, and system integration.  
Experience with design and process documentatation.
Track record of workin in medical device or a tightly regulated industry.
If solving challenging problems and shaping the future interests you, come join us at our offices in Saratoga, CA just outside of San Jose. Along with competitive compensation employee perks include flexible time off, access to full health benefits and a stocked fridge and pantry in the office. Even if you don't see your dream job on our openings page, you can still apply for it with the "Create your own position" option.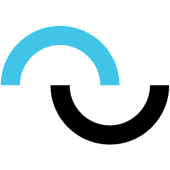 Mojo Vision
Big Data
Computer Vision
Health Diagnostics
Internet of Things
Medical
Mobile
Software
Wearables
1 appplies
82 views
Similar Jobs