Description
About the team
The Collaboration Core team builds a platform for real-time collaboration on the whiteboard.
We develop a collaboration layer on top of which other teams build features. Our focus is on the performance and stability in the face of constant user growth. One of the current goals is holding thousands of online participants for each board session.
Collaboration inside the team is as important as in product, that's why we pay attention to warm relationships, microclimate, and self-development.
About the role
We're looking for a Sr. Staff / Principal Engineer who will help us achieve ambitious goals. We expect you to have a strong software engineering experience, readiness to drive change and experiment in search of the best solution, understanding how to work with big loads, and be able to scale it. Be responsible for the system architecture and design and be willing to take on difficult challenges.
The new team member will help us to design and build the next step for the core part of our product.
What you'll do
Will be responsible for transformative changes to our architecture for the Core Product stream

Improve client-server communication of the real-time collaboration platform

Work on performance and scalability of the system

Redesign the real time board processing system (application layer)

Implement new features in collaboration with other teams
What you'll need
2+ years of hands-on experience as a Staff-level software engineer

7+ years of experience building robust, high-scale, distributed systems in production environments

5+ years of backend experience. Java ecosystem is preferable.

Ability and openness to learn, fail, reflect and apply learnings moving forward

Understanding of high-load architecture and SaaS infrastructure

You are highly motivated to develop high-quality solutions quickly and without mentorship
What's in it for you
Competitive equity package

Allowance to facilitate remote working during WFH period

Weekly remote team activities to keep the spirits high

Opportunity to work for a truly global multicultural team

Lunch, snacks and drinks provided when back in the office
Our tech stack
Java 17, Spring (+Spring Boot), Hazelcast, Redis, PostgreSQL, TestNG & Mockito

TypeScript, WebSocket, Webpack, Canvas API, Redux, React

Maven, Git, Jira, Confluence, Bamboo, BitBucket

AWS (S3, EC2), Docker, Linux
About Miro
Miro is an online, visual collaboration platform designed to unlock creativity and accelerate innovation among teams of all kinds. The platform's infinite canvas enables teams to lead engaging workshops and meetings, design products, brainstorm ideas, and more. Miro, co-headquartered in San Francisco and Amsterdam, serves more than 45M users worldwide, including 99% of the Fortune 100. Miro was founded in 2011 and currently has more than 1,500 employees in 12 hubs around the world. To learn more, please visit: https://miro.com.
---

At Miro, we strive to create and foster an environment of belonging and collaboration across cultural differences. Miro's mission — Empower teams to create the next big thing — is how we think about our product, people, and culture. We believe that creating big things requires diverse and inclusive teams. Diversity invites all talent with different demography, identities and styles to step in, and inclusion invites them to step closer together. Every day, we are working to build a more diverse Miro, cultivate a sense of belonging for future and current Mironeers around the world, and foster an environment where everyone can collaborate and embrace differences.
Miro's Privacy Policy contains details about our privacy practices and the handling and use of the personal data of job applicants.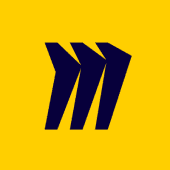 Miro
B2B
Enterprise Applications
Enterprise Software
Product Management
UX Design
0 appplies
94 views