Description
At Merge, we revolutionize the way B2B companies integrate. Unfamiliar with the integration problem? The average company expects to spend hundreds of hours a year integrating with dozens or more vendors. Alignment between sales, partnerships, product management, design, engineering, and customer success (a lot, right?) is absolutely critical — and a major headache. Integrations are a to-do that goes on and on.
Our Unified API empowers developers to offer integrations with hundreds of platforms instantly. Now we're hiring for you: an ambitious leader ready to help build, design, and support enterprise-grade software scaled to millions of users.
Are you ready to be part of a team redefining how companies build for the future? Apply now!
Responsibilities
Participate in roadmapping and architecture discussions
Produce high-quality, production-ready, readable, maintainable code
Lead large projects from initial inception to production
Unblock and support your team of peers including engineers, designers, product managers, and business operators
Experience
4+ years of full-time software engineering experience (6+ preferred)
Experience with frameworks (Django, Rails, Spring, React, Vue.js, Angular, etc.)
Extensive knowledge of SQL databases (Postgres preferred)
Compensation
The cash compensation range for this role is

$135,000 - $250,000

.
Actual compensation packages are based on a wide array of factors unique to each candidate, including but not limited to skill set, years & depth of experience, certifications. In addition to cash compensation, all employees receive an equity compensation package.
Benefits
Unlimited PTO + 10 company holidays
100% covered health, vision, and dental insurance
401K Plan
$200 one-time home office stipend
Free dinner when working past 7pm
Merge is an equal opportunity employer, and we value diversity at our company. We do not discriminate on the basis of race, religion, color, national origin, gender, sexual orientation, age, marital status, veteran status, disability status, or any other protected class.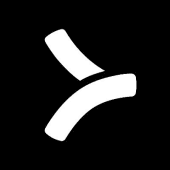 Merge
Data Integration
Developer APIs
Developer Platform
Developer Tools
Software
9 appplies
408 views
Other Jobs from Merge
See 15,000+ More Jobs Like These
Subscribe to weekly membership and unlock all jobs
Engineering Jobs
15,000+ jobs from 2,600+ well-funded companies
Updated Daily
New jobs are added every day as companies post them
Refined Search
Use filters like skill, location, etc to narrow results