Description
Welcome to Intro, the best way to book world class experts and get advice over a video call. 
We're a mission driven company
We believe that access to people and knowledge can unlock human potential. Whether it's learning how to perform an exercise from a top fitness trainer or getting business advice from a successful entrepreneur, access and information can improve your life and the lives of others. That is why our mission is to give everyone access to anyone.
The founding team
Our founder and CEO previously built an operating system that was acquired by Intuit and became the new QuickBooks Online. Our CTO previously built a marketplace that was used by millions of people and generated over $100m in GMV. We love working on BIG problems for a LOT of people and believe that Intro will be the most impactful yet.
Come build Intro with us and help us accelerate our mission to give everyone access to anyone.
Our Investors
We're backed by Andreessen Horowitz (A16Z), Alexis Ohanian (founder of Reddit), Tiffany Haddish, Kevin Durant, and a group of world class investors.
Based in California, but work from anywhere
We're a fully distributed team that deeply cares about producing high quality results. The founders live in LA, but you can live anywhere. We care about hiring people that are talented, believe in the mission, and are good human beings.
Why work with us?
On your first day, we'll do a few exercises to help you identify your life goals. We'll ask questions like "what do you imagine your life looking like if you achieved all of your goals" and "why are those goals important to you?" Once we identify those goals, they become our goals and we will work together to help make them a reality. 
Next, we'll ask you about things that matter to you in the short term. These could be things like a gym membership, meditation classes, or an allowance to attend concerts (when they come back). It's an open ended exercise and we'll come up with a perks package that makes you feel valued. Please note, we cannot buy you a ticket on a SpaceX rocket. It's been asked!
Finally, here are the things you'll definitely get: competitive salary, equity, health insurance, apple equipment, company trips and events, allowances, unlimited vacation days, unlimited sick days, recharge days, and more.
Company Values
- Impress the customer
- Be successful as a company
- Be creative, inventive, and scrappy
- Keep it simple and execute
- Take a moment to understand others
- Feedback should make us stronger, not weaker
- Stay grateful
The Role
Define the vision for the Android platform and build an engineering culture of innovation, quality, and user-focus 
Lead technical architecture, coding standards, best practices and methodologies for Android development
Design and implement interactive and scalable applications
Collaborate with product, marketing and engineering teams, as well as external partnerships for integration into the Android platform




We are looking for an experienced Android engineer to help us build a delightful experience in every stage of the guest journey. You will have the unique career opportunity to make a significant impact on our android product, as well as our engineering culture. Our engineering organization is one where we value everyone's input and ideas. 
The person in the role
You deeply care about design
You have a good sense of engineering fundamentals, and are passionate about building high quality software. We believe people should love doing the work they do
You are experienced with android development and have built apps that exist in the play store. Web backend and frontend development are a plus. We want you to uphold our high engineering standards and improve code quality and streamline processes
You take end-to-end ownership of your work and are comfortable making code changes across the stack when needed
You can collaborate with non-engineering stakeholders to unblock yourself and make sure you're building the right thing
You can communicate and educate
You deeply care about the customers
You deeply care about working with excellent teammates
Requirements
6+ years of relevant industry experience
Bachelor's and/or Master's degree. Preferably in CS, or equivalent experience, but not required
Experience shipping one or more Kotlin or Java Android apps, ideally currently available in the Play Store
Personal projects that show an aptitude for technical excellence and product sense
Ability to work in areas outside of your usual comfort zone and show motivation for personal growth
Solid engineering and coding skills. Understanding of basic data structures and asynchronous programming
Interest in innovations within the mobile industry
Nice to have: demonstrated design and UX sensibilities
Intro is an Equal Opportunity Employer. We are committed to bringing together humans from different backgrounds and perspectives, to do impactful work together.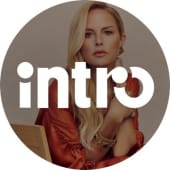 Intro
2 appplies
104 views