Description
If you're one of the best and brightest, a highly-motivated innovator, a fast worker, and a fierce competitor, you might be just the person we're looking for! Entrata's Research and Development department is seeking a Software Engineer. You will spend a lot of time working with senior architects and directors, designing database schema, and laying out the basic code architecture so an offshore team can run with it. You will also be tasked with projects that you will own and see through to completion.
Responsibilities will include:
Write well-designed, testable, efficient code 
Solve technical problems by working closely with Development Managers, UX, Product Managers, and offshore teams
Designs high-performance database schema and code architecture for their products
Empower offshore teams to rapidly deliver stable, high-performing, and reliable code. This requires frequent interaction with them by teleconference.
Reviews and corrects code for quality and design through constant evaluation of product code and getting involved in complicated or sensitive code.
Maintain database queries and write scalable SQL.
Contribute in all phases of the development life-cycle (back-end and front-end)
Participate in and advocate for Agile and Scrum activities.
Prepare and produce releases of software components.
Handle high traffic website operations, be proactive with maintenance, and exhibit problem-solving skills to ensure optimal working and performance of the websites.
Build interfaces and change existing functionalities and logic of existing code for improvement.
Understand standard systems development life-cycle processes and apply agile methodology effectively on client & internal engagements.
Apply knowledge of industry trends and developments to improve service to the client and internal project.
Minimum Qualifications:
1-5 years of development experience (PHP is preferred)Experience working with web-based applications and processes
SQL and other database knowledge
Strong written and verbal communication
Ambitious, dedicated, and a little eccentric
Team oriented, willing to standardize code and architecture
Preferred Qualifications:
Bachelor's Degree in Computer Science or related field preferred
Experience with microservices
Experience working with offshore teams
Naukri Job URL
https://www.naukri.com/job-listings-201222007185
Entrata has been setting the standard for property management technology for nearly 20 years and continues to lead innovation in an industry that provides housing to tens of thousands of apartment communities around the world. People who come to work at Entrata are forward-thinking, hard workers who come together to collaborate and have a good time.
But members of the Entrata team aren't just intelligent and ambitious, they're the living embodiment of another core Value: "Teamwork and Collaboration." Entrata is dedicated to creating a workplace where a diverse and inclusive team thrives in an environment free from discrimination. We provide equal employment opportunity regardless of race, color, ancestry, religion, sex, national origin, sexual orientation, age, citizenship, marital status, disability, gender identity, protected veteran status, or any other applicable characteristics protected by law.
It's a great place to work! Will you join us?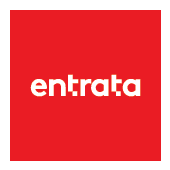 Entrata
PaaS
Property Management
Real Estate
SaaS
Software
0 appplies
97 views
Similar Jobs