Description
About Us 
Elementus is a data-first pioneer on a mission to build best-in-class software solutions to help organizations of all sizes navigate web3 safely with confidence and success. Whether you're interested in building a crypto strategy, identifying risk, or discovering valuable market intelligence, our platform provides the most complete data set and sophisticated attribution capabilities on the market, resulting in the actionable insights companies need to grow and prosper safely in a web3 world. 
Elementus follows a hybrid work structure and embraces both in-office and remote work. For employees located near our New York headquarters, we have no mandated number of in-office work days but encourage employees to collaborate in our office. Additionally, we provide a lunch stipend and reimburse public transportation commuting costs for those collaborating in our office.
Overview
As a member of the engineering team, you will join us as an engineer, responsible for building and maintaining our backend services and tooling infrastructure. Your responsibilities include the design and development of backend API that powers our frontend applications, tooling that integrates data pipeline with user-facing apps, and support in maintaining cloud infrastructure tooling.  You will primarily be working on Python(and/or TypeScript) and cloud-based libraries and technologies. 
In addition to technical skills, we are looking for someone with an entrepreneurial mindset who has experience working at startups. This is an exciting opportunity to work in a fast-paced environment where you will have the opportunity to shape the direction of our product and make a significant impact on our business
Responsibilities
Build and scale backend distributed systems environment on the cloud (AWS)
Build and support user-facing applications by building and maintaining the backend infrastructure with Python based web frameworks(Flask), data processing and data access tooling.
Build frameworks and tooling that can be shared across engineering and data science teams
Deploy and manage code on cloud platforms such as AWS and/or Google Cloud
Work with infrastructure as code tools such as Terraform
Collaborate with cross-functional teams, and understand business requirements to design and develop features to enhance user experience
Requirements
Bachelors in Computer Science, Mathematics, or a similar field; a Master's degree is a plus
5+ years of experience in software engineering/data engineering in a highly scalable, distributed systems environment.
5+ years of experience in building production-quality code in Python or related languages. Java/Scala experience is a plus.
Experience in Flask/Django or any Python based web frameworks.
Experience working on diverse web tooling libraries like SQLAlchemy, FlaskAppBuilder, etc.
Experience working with diverse database systems and skilled at SQL
Experience building robust backend API and platform tooling that power client-facing applications.
Prior experience in startups and an entrepreneurial mindset is required.
Excellent communication and teamwork skills, and the ability to work independently with minimal supervision.
Experience with infrastructure as code tools such as Terraform or similar tools is a plus
Experience customizing/maintaining the Supertset library will be given preference
$150,000 - $200,000 a year
The base salary pay range for this position is $150,000 to $200,000 annually. Base salary may vary depending on market location, job-related knowledge, skills, and experience. A sign-on bonus and stock options may be provided as part of the total compensation package, in addition to a full range of medical, financial, or other benefits, dependent on the position offered. Applicants should apply via Elementus internal or external careers site.
Perks
• Medical, Dental & Vision Insurance Coverage
• WFH Stipend to support your home office needs
EEO Statement
Elementus is an equal opportunity employer and we're proud of our ongoing efforts to foster diversity equity & inclusion in the workplace. Individuals seeking employment and employees at Elementus are considered without regard to race, color, religion, national origin, age, sex, gender, gender identity, gender expression, sexual orientation, marital status, medical condition, ancestry, disability, military or veteran status, or any other characteristics protected by applicable law. Elementus aims to provide reasonable accommodations for applications with disabilities and disabled veterans pursuant to applicable federal and state law. If you are an individual with a disability and require a reasonable accommodation to submit this application, complete any pre-employment testing, or otherwise participate in the employee selection process, please send an email to careers@elementus.io with your specific accommodation 
request.By
 submitting your application, you agree that Elementus may collect your personal data.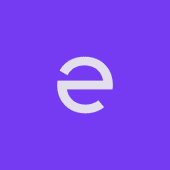 Elementus
Analytics
Big Data
Bitcoin
Blockchain
Compliance
Information Technology
17 appplies
77 views
Other Jobs from Elementus