Description
Diamond Foundry Inc. is the global leader in single-crystal diamond technology. We produce single-crystal diamond (SCD) wafers by crystallizing greenhouse gas into diamond using proprietary plasma reactors powered by zero-emission energy. Founded in 2012 in San Francisco, California by Stanford/M.I.T./Princeton engineers, Diamond Foundry Inc. received $315MM in funding and has had a multi-year track record of profitable fast growth.
Located in beautiful Wenatchee, WA you will be working with an experienced team of mechanical, electrical, and software engineers, both assisting senior engineers and taking responsibility for your own engineering projects. 
Typical salary ranges for this position is $90k - $125k + position is eligible for company shares. Actual compensation may be higher or lower in the range based on various factors, including, but not limited to a candidate's job duties, experience, and expertise. We will also consider higher level candidates and salary will be adjusted accordingly.
Responsibilities:
 The job will be fast paced, developing these systems in a rapidly scaling manufacturing environment. 
Developing, managing, integrating, and maintaining an evolving SCADA system.
Developing PLC applications for different pieces of equipment.
Troubleshooting PLC ladder logic and implementing new features.
Designing User Interfaces for facility-wide process systems.
Managing firmware revisions, EOL projects, and update plans for our PLCs.
Leading the design, architecture, development, and deployment of new applications.
Collaborating with end users to translate feature requests into actionable software design.
Organizing and maintaining system documentation, and developing training material for users.
Following security standards and best practices for PLC and network safety and functionality.
Sourcing system components from software and hardware vendors where appropriate.
Requirements:
Bachelor's degree in Computer Science or similar engineering discipline  -or-  4+ years of PLC programming or computer science experience in an industrial atmosphere.
Capable of lifting 50 pounds and experienced working around industrial equipment.
Ability to work on site in Wenatchee, WA on a typical M-F schedule with overtime as needed to ensure mission success. 
Position requires successful candidate to be onsite.




A qualified candidate will have a subset of these skills:

Some subset of the following software skills: Ignition, PLCs, Python, SQL.
Industrial Protocols: OPCUA, Modbus, Ethernet/IP, MQTT, TCP/IP.
Strong communication and data presentation skills, experience analyzing data and communicating the results to senior business leaders.
Ability to work cross-functionally, building and maintaining trust with internal stakeholders.
Operational knowledge of network architecture, cloud platforms.
Resourceful, self-managed, detail-oriented and can think on your feet.
Problem solver and can easily find resolutions.
Positive, patient, and empathetic attitude are very important.
Team player, willing to assist wherever necessary.
Diamond Foundry believes in supporting our employees from the workplace to their personal and home life. We provide eligible employees with an opportunity to enroll in a variety of benefit programs, generally including health insurance, flexible spending accounts, retirement savings plans, life and disability insurance programs, and a number of programs that provide for both paid and unpaid time away from work. Perks include employee discounts to VRAI and catered lunches for onsite staff. All benefits offered are available starting your first day. 
Diamond Foundry is an Equal Opportunity Employer and considers qualified applicants for employment without regard to race, color, creed, religion, national origin, sex, sexual orientation, gender identity and expression, age, disability, veteran status, or any other protected factor under federal, state or local law.
This employer participates in E-Verify and will provide the federal government with your Form I-9 information to confirm that you are authorized to work in the U.S.
If E-Verify cannot confirm that you are authorized to work, this employer is required to give you written instructions and an opportunity to contact Department of Homeland Security (DHS) or Social Security Administration (SSA) so you can begin to resolve the issue before the employer can take any action against you, including terminating your employment.
Employers can only use E-Verify once you have accepted a job offer and completed the Form I-9.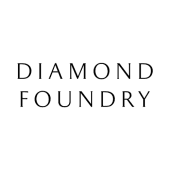 DiamondFoundry
Consumer Goods
Foundries
Semiconductor
0 appplies
247 views