Description
Contrast Security is the world's leading provider of security technology that enables software applications to protect themselves against cyberattacks, heralding the new era of self-protecting software. Contrast's patented deep security instrumentation is the breakthrough technology that enables highly accurate assessment and always-on protection of an entire application portfolio without disruptive scanning or expensive security experts. Only Contrast has sensors that work actively inside applications to uncover vulnerabilities, prevent data breaches, and secure the entire enterprise from development to operations to production.
About the Position
Everyone at Contrast plays a critical role, and Sales Engineering is certainly no exception. We are seeking a Sr. Sales Engineer with significant security expertise who will provide technical leadership throughout the sales process.  Your thorough understanding of AppSec, DevSecOps, consulting, IT, developer, and sales, coupled with your excellent communication skills, will enable you to effectively articulate and demonstrate the value of Contrast Security's solutions to both technical and non-technical audiences.  
The SE is a key link between Sales, Product Management, and Engineering. You need to be able to synthesize messaging for executives, work with sales reps day-to-day, and communicate with engineers when necessary.  Candidates need to be comfortable working in Linux and Windows environments and adept with their command-line tooling, OS services, and commands.  
If you are a talented problem solver, have a positive outlook (your glass is always half-full), and want to come back to work every day regardless of how things went yesterday, then this might be the right role for you. 
What You Can Expect
You'll play a critical role during a time of significant company and team growth. During the first month, you'll dive into the Contrast platform and learn an exciting technology that improves how software development teams secure their code. You'll be immersed in DevSecOps and experience firsthand what "Shifting Left" means for Application Security. Within 3 months, you'll be engaging directly with Contrast prospective customers, from Fortune 100 to technology leaders and ISVs, to show the value of continuous application security monitoring. As you progress, you'll be called on to solve complex technical challenges for prospective clients. 
To succeed, you'll need to be adept at analyzing prospective customer processes, defining the ideal end state, and helping the prospective customer derive value from the Contrast platform.  The position requires a deep understanding of a DevOps-oriented SDLC and the ability to evangelize Contrast products to prospective customers.  You will also participate in webinars, conferences, and blogs with expertise in discovering customer requirements, demonstrating product capabilities, executing Proofs of Value (POVs), and leading Enterprise Architecture discussions as an essential factor to drive success in this role. 
The following responsibilities and qualifications are deliberately expansive. We encourage you to apply even if you don't believe you match all of them.
Responsibilities
Provide technical ownership of sales opportunities, including demonstrations, POV requirements capture and installations, troubleshooting, and knowledge transfer
Refine and research the technical requirements of the opportunity
Understand / Educate / Evangelize the concept of continuous real-time application security and the need for it
Act as a thought leader and an interface between the Sales organization and technical staff to resolve outstanding issues
Provide reporting and feedback on customer accounts and field activities to Sales, Product Management, and Engineering
Work closely with buyers in the process of integration of Contrast products
Ability to navigate an evaluation to success for both clients and Contrast
Understand the customer's business drivers and how to map these to a Contrast solution
Develop technical materials for customers and other Sales Engineers
Document Sales Engineering processes
Set and manage expectations with senior stakeholders and team members and continuously maintain and develop technical knowledge
Qualifications
Bachelor or master's degree in computer science or related discipline
Development experience - you must have some scripting and/or programming experience and be able to walk through code-level results with clients when needed (JAVA and .NET experience preferred but not required)
Strong leadership skills with the ability to prioritize and execute in a methodical and disciplined manner
Exceptional written and oral communication skills. This role requires an ability to understand and articulate both the business benefits (value proposition) and technical advantages of Contrast products and solutions
The ability to tell a story convincingly is a must
Previous Presales experience in Enterprise software sales is highly preferred
Knowledge of Application security solutions and technologies (SAST, DAST, IAST, RASP, WAF), OWASP Top 10, software development concepts and the SDLC, Linux, Windows, Network architecture/implementation/configuration experience, DevOps, CI/CD, vulnerability remediation, WAFs, general bug tracking and build systems
Hands-on experience with the "modern software stack" and tools and platforms such as Docker, Kubernetes, Git (and related systems such as Bitbucket), Amazon Web Services, Azure, Google Cloud Platform, Cloud Foundry, and other IaaS and PaaS platforms
7+ years of relevant AppSec experience within a corporate environment (including consulting or pre-sales), which includes 3+ years of software development experience with Java, .NET, or Node.js
4+ years of enterprise sales engineering experience
Understand and be conversant about Contrast's competitors, their solutions, strengths, weaknesses, opportunities, and threats
Ability to travel 40%+ within the territory (or as needed)
Vaccination (COVID) is currently required to travel and visit customers/attend events




We are focused on building a diverse and inclusive workforce. We encourage you to apply if you're excited about this role but do not meet 100% of the abovementioned qualifications.
What We Offer
Salary and Other Compensation
The standard base pay range for this position is $136,000.00 - $204,000.00 annually. This position is also eligible for commission and equity package subject to the terms of the Company's applicable plans. When determining a candidate's compensation, we consider a number of factors including geography, skillset, experience, job scope, and current market data.
Benefits
Contrast Security offers the following benefits for this position, subject to applicable eligibility requirements: Medical Insurance, Dental Insurance, Vision Insurance, 401(k) Retirement Plan with Employer Match, Life Insurance, Long Term Disability Insurance, Short Term Disability Insurance, Transit and Commuter benefits, Flexible PTO, 56 hours of Annual Sick time, Paid Parental Leave and Paid Holidays.
Disclaimer
The salary, other compensation, and benefits information is accurate as of the date of this posting. The Company reserves the right to modify this information at any time, subject to applicable law.
We are changing the world of software security. Do it with us.  
We believe in what we do and are passionate about helping our customers secure their business.
If you're looking for a challenge and want to enjoy where you work, you'll love Contrast Security.
Contrast Security is committed to a diverse and inclusive workplace. We are an equal opportunity employer, and our team is comprised of individuals from many diverse backgrounds, lifestyles, and locations. At Contrast, we strive to build diverse teams that reflect the people we want to empower through our products. We are committed to equal employment opportunity regardless of race, color, ancestry, religion, sex, national origin, sexual orientation, age, citizenship, marital status, disability, gender identity, or Veteran status. Equal Opportunity is the Law, and Contrast is proud to be an equal-opportunity workplace. If you have a specific need that requires accommodation, please let a member of the People Team know.
By submitting your application, you are providing Personal Information about yourself (cover letter, resume, email address, etc.) and hereby give your consent for Contrast Security, Inc. and/or our HR-related Service Providers to use this information for the purpose of processing, evaluating and responding to your application for current and future career opportunities. If you are a resident of the European Economic Area or are applying for a position in the European Economic Area, 
Contrast's Privacy Statement
 reflects our policies around compliance with the General Data Protection Regulation ("GDPR") and your rights respective to 
GDPR
 as a California resident, you are entitled to certain rights under CCPA: The California Consumer Privacy Act of 2018 ("CCPA") will go into effect on January 1, 2020. Under CCPA, businesses must be overtly transparent about the personal information they collect, use, and store on California residents. CCPA also gives employees, applicants, independent contractors, emergency contacts, and dependents ("CA Employee") new rights to privacy.
Recruitment Agencies: Although we value the services you provide, at this time, we are only accepting resumes from agencies, headhunters, or other suppliers who have signed a formal agreement with us.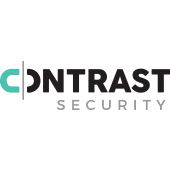 Contrast Security
Cloud Security
Cyber Security
Developer Tools
Enterprise Applications
Security
Software
1 appplies
131 views