Description
About the Opportunity
Contentful is a powerful content management platform built for extensibility and customization. Contentful's Ecosystem is home to developer tools, frameworks, community apps, and integrations that expand the capabilities of Contentful. Developers can integrate their favorite third-party services, build better workflows and customize what they can do with Contentful.
Our mission in the Ecosystem group is to create the tools and frameworks developers use to build with and extend Contentful. This is an opportunity to have a big impact as we form new product development teams in the US and expand our footprint. We are only scratching the surface of our full potential. This means you have an incredible opportunity to join us on this journey to do meaningful, challenging work while growing your career.
As one of the first software engineers of the Ecosystem team, you will:
Gain exposure to a wide range of technologies and approaches which will provide you a comprehensive grasp of the entire product and its services

Help to build the team by providing guidance and coaching to other engineers Rapidly fix bugs and solve problems for our customers

Practice data-informed product development through analytics, A/B testing, etc.
What to expect?
Create tools to build apps that can customize Contentful to fit user and business needs with

App Framework

Develop new

marketplace apps

that integrate third party SaaS into a unified experience to simplify and improve content editing and delivery with Contentful Work closely with partners like

Gatsby

and help them build secure and performant apps for our marketplace.

Work from home or onsite from time to time with other engineers at our beautiful office in downtown Denver. We value collaboration and building a team spirit.
What you need to be successful?
Demonstrated expertise in JavaScript application development, including asynchronous programming, Promises, and other modern JS concepts Experience building SPAs with front end technologies and frameworks like React Knowledge of the server-side JavaScript ecosystem (Node.js) is a plus Knowledge of Typescript is a big plus

Skilled at delivering excellent end-user experiences

Collaborative, open to diverse opinions, and can give reasons for your technical decisions

Excited to work with and learn from developers and customers

A passion for learning and experimentation

A builder mentality and desire to deliver
Colorado Salary Statement: The salary range displayed is specifically for those potential hires who will work or reside in the state of Colorado if selected for the role. Any offered salary is determined based on internal equity, internal salary ranges, market data/ranges, applicant's skills and prior relevant experience, certain degrees and certifications (e.g. JD/technology), for example.
Colorado Salary Range: $140,000 - $173,500
[This position is eligible for equity awards, annual bonuses, short- and long-term incentives, and program-specific awards in accordance with the terms of Contentful's variable compensation plans.]
#LI-EH1
Who are we?
Contentful is the leading content platform that powers digital experiences for over 30% of the Fortune 500 companies and thousands of global brands. Our platform unifies content in a single hub, structures it for use in any digital channel and integrates seamlessly with hundreds of tools through open APIs. It lets developers and content creators work in parallel, increasing team efficiency and happiness. Companies such as Shopify, Staples, Atlassian, Electronic Arts, Chanel, Roche, Vodafone use Contentful to build their mobile and web products, voice-controlled apps and more.
We're growing rapidly and we have secured over $330 million in funding from top-tier partners such as Tiger Global, Sapphire Ventures, Salesforce Ventures, General Catalyst and Benchmark.
More than 750 people from 70 nations contribute their energy and creativity to Contentful, working from hubs in Berlin, San Francisco, Denver and distributed around the world.
Everyone is welcome here!
"Everyone is welcome here" is a celebrated component of our culture. At Contentful, we strive to create an inclusive environment that empowers our employees. We believe that our products and services benefit from our diverse backgrounds and experiences and are proud to be an equal opportunity employer. All qualified applications will receive consideration for employment without regard to race, color, national origin, religion, sexual orientation, gender, gender identity, age, physical [dis]ability, or length of time spent unemployed. We invite you to apply and join us!
If you need reasonable accommodations at any point during the application or interview process, please let your recruiting coordinator know.
Please be aware of scammers who may fraudulently allege to be from Contentful. These types of fraud can be carried out through copycat websites, fake email addresses claiming to be from our company, or social media. We do not ask for your personal information such as bank account numbers, identification numbers, etc through social media or chat-based apps, nor do we request or send money for the purchase of business equipment. If you suspect fraud, please report it to your local authorities, as well as reaching out to us at security-esk@contentful.com with any information you may have.
By clicking "Apply for this job," I acknowledge that I have read the "Contentful's Candidate Privacy Notice", and hereby consent to the collection, processing, use, and storage of my personal information as described therein.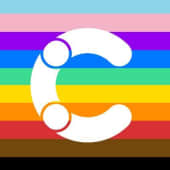 Contentful
Cloud Computing
Content
Developer Tools
SaaS
Software