Description
Job Description: Sr. Sales Engineer
Essential Functions:
·
Collaborate with our sales teams and partners with high-touch pre-sales technical activity.
·
Technically qualify opportunities and POV (Proof of Value) evaluation with end-user accounts and partners.
·
Help drive end-user acceptance and buy-in for POV conversion to revenue.
·
Help train distributors and partners to allow them to deploy successful POVs and assist them with Security Assessment Reports.
·
Work with Corporate PM and Engineering to capture latest product information and details to be utilized for Assessment Reports and end-users.
·
Train distributor/partner SEs and Sales staff in region.
·
Liaison between partner/customers and corporate headquarters for technical issues and their requirements.
·
In conjunction with sales teams, to achieve and aim to exceed assigned quarterly revenue targets.
·
Monitor, assess and report on a continual basis, the competitive situation and market development in the region.
·
Help any marketing activities as proper in region.
Skills and Experience:
·
 Experienced in endpoint or network security space – AV, EDR, incident response, forensics, SIEM, firewall, HIPS/IDS, etc.
·
Strong understanding of Windows and Linux operating systems
·
Can easily articulate complex security problems to a diverse set of audiences
·
Strong self-starter with the ability to work independently
·
Can work collaboratively with Sales, Marketing, Support, and Engineering; the Sales Engineer should be the technical bridge between Confluera and prospects/customers
·
Excellent communication and presentation skills with the ability to present to a variety of external audiences, including C-level executives
·
Experience with programming or scripting languages such as PowerShell, Python, and Bash Experience with virtualization/VDI technologies
·
Experience with large scale cloud platforms such as AWS, Azure, GCP, etc.
·
Certifications such as CEH, CISSP, OSCP, and SANS
Requirements:
·
Bachelor's degree or higher in a relevant field
·
Sales engineering background or 5+ years of relevant work experience
·
Ability to travel as required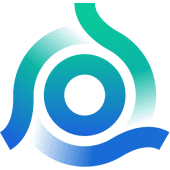 Confluera
Cyber Security
Information Technology
Network Security
Security
Software
0 appplies
98 views