Description
We believe that the future of transportation is automated. Automated travel will be safer, more comfortable, more efficient and a powerful economic enabler for our communities. However, automating driving is a massively complex engineering challenge, requiring vehicles to navigate social norms, regional traffic patterns, unpredictable weather incidents, and a host of anomalous events. While billions of dollars have already been spent trying to solve this problem, a comprehensive answer remains frustratingly elusive. We believe that the final answer lies with roadway infrastructure.
Join us in building the roads of the future. Cavnue, which recently announced the closing of its Series A at $130M, is bridging technology and road infrastructure to realize a safer, more efficient, and more accessible future for automated transportation. Cavnue's experienced team sits at the intersection of technology, infrastructure, and government—working together to develop and deploy the world's most advanced roads. We are incorporating physical and digital infrastructure that unlock the full spectrum of capabilities of current and future automated vehicle technologies. We believe in a world in which road infrastructure shares in the complexity of autonomy and, instead of being another problem to solve for, becomes a core part of the solution.
The Role 
As an Associate Project Engineer you will be responsible for supporting the Project Delivery team in development and delivery of Cavnue projects, specifically in Michigan. The primary duties of this position will be to assist with delivery of the Michigan project helping to manage the construction phase of the project to oversee all aspects of the projects from start to finish. The primary tasks include contract management, construction scheduling, documentation review and tracking, and quality assurance associated with the project. 
We are looking for an individual that is passionate about the future of roads, who is willing to think creatively, and who is ready to join a growing team of engineers to design Cavnue's next set of projects. 
Role overview: 
Assist Project Delivery staff to perform coordination with contractors/subcontractors, resolve outstanding issues, and verify conformance to construction plans and other contract documents. 

Assist with submittal, tracking and issuance of project documentation including requests for information, shop drawings, contract modifications, contractor payments, and consultant invoices. 

Support management of project budget and schedules to ensure projects are completed on time and within budget. 

Assist Project Delivery staff with identifying problems and developing solutions. 

Effectively communicate with stakeholders to provide project status updates and understand needs and expectations. 

Assist with organizing and coordinating meetings internally and externally with project stakeholders as needed. 
Requirements:
Bachelor's Degree in Civil Engineering or Construction Management from an accredited university

EIT preferred, desire to get EIT and PE 

1-3 years of experience in project engineering or construction/project management with highway and bridge construction projects. 

Previous experience with MDOT or Local Agency construction projects including field inspection and project engineering roles preferred.  Previous experience on ITS and signal projects is a plus. 

Familiarity with MDOT documentation requirements, MDOT's Standard Specification for Construction, and MDOT materials testing procedures. 

Familiarity with Field Manager, ProjectWise and scheduling software applications preferred but not required. 

Excellent communication skills with the ability to interact with others in a professional manner

Highly organized and motivated to be able to work independently in a fast paced environment

Strong attention to detail and

ability to think innovatively in solving problems
Benefits 
Remote friendly and flexible work environment

Company 401K match 

Parental, childbirth, and adoption leave

Wellness perks including access to on-demand primary care, virtual health appointments, and online mental health therapy

Home office reimbursement policy

Generous PTO policy, including paid year-end holiday shut down 

Learning and development opportunities 

Top of the line equipment for our team members!
#LI-Hybrid
We are building an incredible team of employees with diverse backgrounds and experiences. We believe that great work can occur anywhere and are open to considering candidates who meet our needs who reside outside our geographic footprint. We also value the impact that can result from co-located teams and some roles may require regular presence in one of our offices.
Cavnue is an Equal Opportunity Employer and prohibits discrimination or harassment of any kind. All employment decisions at Cavnue are based on business needs, job requirements, and individual qualifications, without regard to race, color, national origin, sex, gender, age, religion or belief, disability, sexual orientation, family or parental status, veteran status, or any other status protected by law.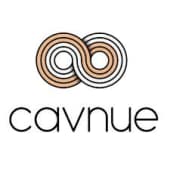 Cavnue
Autonomous Vehicles
Information Services
Software
6 appplies
142 views