Description
Working at the intersection of hardware, software, and molecular science, Carbon is committed to delivering on the promise of 3D printing, enabling commercial customers to go beyond basic prototyping to producing products with real-world applications. With our cutting-edge technology, we are seeing customers innovate and manufacture parts with unmatched reliability, speed, and quality.
You'll be joining a close-knit team, working with experts in 3D geometry, web technologies, cloud infrastructure, low-level systems, and everything in between. We've had fun team activities where we've escaped rooms (real and virtual), done arts and crafts, played games, and cooked delicious food. We also have a variety of employee-started communities at Carbon: cooking, running, yoga, gaming, resource groups, and many more that you can participate in. There are also opportunities where you can start your own!
As a Software QA Engineer focusing on the Platform team, you will be responsible for testing a large range of software, such as system-level 3D printer software, hardware and firmware behaviors, and UI/API interfaces. You will play an essential role in validating Carbon's foundational software and upholding quality throughout the product life cycle.
You will...
Collaborate with your QA team members to maintain and improve software quality by defining better processes and best practices
Integrate into the Platform team and become an expert on the team's projects and systems around Carbon's printers, accessories, and cloud software
Be responsible for the Platform team's overall software quality and help with regression testing, whether that be manual or automated
Assess risk, develop test strategies, and execute test plans around new software features by collaborating with developers, designers, and product managers
Work with managers and developers to prioritize, triage, and track release deliverables and customer issues
Support other QA efforts outside of the Platform team to test and debug where needed
You have...
Experience with testing in at least one of the following areas - Linux/Ubuntu servers, embedded systems, or API/automation software
Proven skills in hands-on testing and finding ways to break products
Expertise in developing test plans and test cases, assessing risk, and filing bugsStrong written and verbal communication skills
Effective program management skills to be able to follow through on issues and track progress across multiple teamsExperience debugging and deep-diving into issues
Bonus if you have...
BS or MS Degree in Computer Science, Computer Engineering, or equivalent
2+ years experience in software testing Automation and scripting experience (we use Python!)
Familiarity with backend technologies such as gPRC, REST, and PostgreSQL
Experience with a logging analytics platform (we use Splunk!)
Experience with JIRA and Confluence and working in an agile environment
$86,000 - $130,000 a year
At Carbon, we look at the person holistically and carefully consider a wide range of factors when determining compensation.  The pay range for this position is $86,000 - $130,000.  Your actual salary will be based on your experience, work location, certifications and the unique skills you bring to the role.
Carbon also offers to our eligible employees a comprehensive total rewards package that includes equity, benefits, and time off programs. 
By clicking the "APPLY FOR THIS JOB" button and submitting your job application, you agree you have reviewed the complete
Privacy Notice for Employees, Independent Contractors and Job Applicants
, which explains the categories of personal information we collect about you, the purposes for which the categories of personal information shall be used and your rights with respect to our use of such personal Information.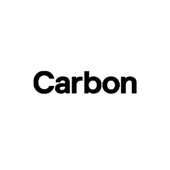 Carbon
3D Printing
Industrial Engineering
Manufacturing
Mechanical Engineering
7 appplies
41 views
Other Jobs from Carbon
Similar Jobs