Description
As a lead software engineer with an affinity towards infrastructure at Baseten, you will set the direction for—and help build—the upcoming versions of Baseten's cloud infrastructure, which is the backbone of Baseten and what our users rely on when building machine learning-powered applications.

As an engineer, you:
demonstrate fluency with one or more general purpose programming languages, including but not limited to Python, Ruby, or Go.

have managed Kubernetes clusters in production settings.

understand — and have strong opinions on — security, observability, SLA, and scalability implications, but avoid premature optimization.

Bonus points: Experience supporting machine learning teams or building ML Ops platforms, or a strong interest in learning about machine learning.
We'd also love if you have experience towards and interest in growing and leading a team.

You also:
can own projects end-to-end; engineers and designers at Baseten also function as PMs, so we'd like everyone on the team to be able to empathize with their users, whether internal or external, understand/write project specs, and manage the end-to-end execution of features.

are comfortable with navigating ambiguity and enjoy the journey as much as the destination.

are motivated by customer problems and find joy in creating simple, elegant solutions that avoid unnecessary complexity.

exercise good judgment on tradeoffs and tools needed to solve the problem and don't over index on trendy/fashionable tech unless it's the right tool for the job.

demonstrate pride, ownership, and accountability for your work and expect the same from your teammates.
OUR CURRENT TECH STACK
Infrastructure — AWS + Kubernetes + Istio + Knative + Prometheus stack

Backend — Python + Django + Postgres + Redis

Frontend — React + TypeScript + GraphQL

BENEFITS
Competitive compensation. We aim to provide 90th percentile (or better) salaries and equity grants for every team member commensurate with their experience.

Remote-first work environment. The Baseten team is welcome to work from wherever they want; fully remote, based in an office, or a mix of both. Today, our team (including our founding team) is spread across the United States, Canada, and Armenia. We have an office in downtown San Francisco. We provide a $1,000 stipend for you to make your home-office comfortable and productive.

Quarterly in-person team summits. We get together as a team four times a year to plan, workshop, and most importantly, get to know each other better.

Unlimited PTO. We ask that everyone take at least 4 weeks of vacation. And we have a company-wide break between Christmas and New Year's Day.

100% coverage of medical, dental and vision insurance for you and your family

16-weeks fully paid parental leave (adoptive and non-birth parents included) and flexibility with schedules while returning to work

Company-sponsored 401(k) for you to contribute to

Learning and development budget. We encourage you to take classes, attend conferences, and invest in your craft and we'll cover expenses to make it happen.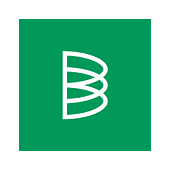 Baseten
Artificial Intelligence
Developer Tools
Machine Learning
Software
Software Engineering
4 appplies
194 views
Similar Jobs