Description
Why does the rabbit run so fast? 
Because the rabbit automated the DevOps pipeline.
AutoRABIT Profile 
       AutoRABIT has injected new life into the Salesforce DevSecOps industry with exciting developments that gained continuous recognition throughout 2022. The launch of fresh, innovative tools has boosted the company's expansion and contributed to prestigious award wins: Gold Winner by the Stevie International Business Awards and a finalist by the North American DevOps Awards.   
       Many fast-growing industries rely on its unique metadata-aware capability that makes Code Security Analysis, Release Management, Version Control, and Backup & Recovery complete, reliable, and effective. With some institutional funding, customers including a number of Fortune 500 Companies, and a new headquarters in Europe, we have only started on our journey to success.
Job Role
       AutoRABIT is looking for a Site Reliability Engineer to help develop, scale, and operate our cloud services. This role requires an experienced business professional in this position to implement and execute best practice operations and improvements across teams by providing visibility and recommendations for improved reliability. This position is responsible for the availability, performance, efficiency, change management, monitoring, emergency response, capacity planning, backup, and disaster recovery services, which are vital to our technical ecosystem reliability, as well as drive automation while building a robust and agile DevSecOps framework.
       In this role, accountability, agility, and strong analytical skills, paired with an obsession for learning, gathering data, and executing on that data, are the keys to being successful
What you will do
Broadly, Site Reliability or DevSecOps engineer with an interest in service reliability, automation, monitoring, and capacity planning. But you also have the breadth of knowledge necessary to support a wide variety of software and systems;

Contribute to the development and maintenance of frameworks for monitoring, automation, and code to increase the scalability and reliability of the service

;

Assist both internal and customer-facing teams with deployment of new software releases, VPN, and other related security infrastructure interfacing

;

Assist with resolution of AutoRABIT service or customer issues as required;

Participate in and practice sustainable incident response and blameless postmortems

;

Contribute to the automation of manual tasks, such as the provisioning of users in production and test environments;

Help and develop peers' capabilities through knowledge sharing, mentoring, and collaboration

;

Work within a small agile team to develop and improve SRE software, support your peers, plan, and self-improve

;

Participate in a regular on-call schedule needed to support AutoRABIT servers, including weekends and holidays.
What we expect
Proven experience with deployment and maintenance of AWS infrastructure cloud and services

;

Demonstrated experience with key DevSecOps tools for monitoring (e.g., Datadog, ELK, AWS, CloudWatch etc.) and infrastructure management platforms (e.g., Kubernetes, Docker, Ansible, Jenkins, Terraform etc.)

;

Experience with Python or Java;

Excellent troubleshooting experience in SaaS or customer environments

Team player, receiving and giving feedback as well as sharing knowledge

Can-do attitude: challenging status quo, leading and contributing to key improvements and innovations while maintaining accountability

;

Excellent written and verbal US English communication skills for working across a global team environment

;

Must be living in and be eligible to work in the United States;

This position is mostly remote, but there is required travel to Madison, WI.
Education and Qualifications
Bachelor's Degree in Computer Science, Engineering, or equivalent degree or experience;

3+ years of experience managing Linux-based systems in a public cloud such as AWS.

Minimum 5 years of experience in Infrastructure Management, DevOps, or Site Reliability, preferably in a SaaS environment;

At least 2 years of experience with systems monitoring — knowledge of Datadog is preferred;

Solid understanding of standard TCP/IP networking and common protocols like DNS, load balancers, HTTP, etc.
What we offer
Salary range for this role: $130,000 - $155,000 per year;
Benefits: Full medical, dental, and vision, -- 100% premium coverage for employees, 50% for dependents; Flexible PTO plan for all full-time employees; 401k plan; Employer-sponsored professional development opportunities. 
Get in touch with us and we will be happy to share more info, answer all your questions as well as get to know you and your career aspirations.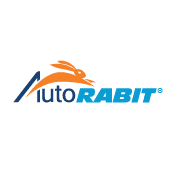 AutoRABIT
Analytics
Cloud Data Services
Data Integration
Developer Platform
Enterprise Software
Information Technology
Productivity Tools
SaaS
Sales Automation
Software
2 appplies
74 views