Description
ABL Space Systems was founded in 2017 by veterans of SpaceX and Morgan Stanley to develop low-cost launch vehicles for the small satellite industry. More importantly, we're building a launch system we are truly proud of – no gimmicks or over-design, just reliable, rapidly deployable launches. We're an ambitious team with big goals and, together, we're determined to prove that reaching space can be simple, efficient, and routine.  
When launch day arrives, we want you by our side
As a GNC software engineer, you will be responsible for both writing and validating the flight software that will steer the RS1 launch vehicle to orbit! Additionally, your role will be to develop and operate our simulation tools. Our flight software is only as good as the quality of our physics modelling and software testing.
We are looking for a GNC software engineer that enjoys solving problems that lie at the intersection of software and hardware. As such, you will work collaboratively with team members from GNC, Avionics, and other technical teams across ABL. 
RESPONSIBILITIES:
Design, integrate, and test new flight software features and hardware-in-the-loop (HITL) models of the RS1 launch vehicle
Architect new software tools to validate our flight software codebase, 6-degree-of-freedom (6DOF) simulation and HITL test environments
BASIC QUALIFICATIONS:
B.S. from an accredited university in physics or engineering
Software experience with MATLAB/Simulink, Python, and/or C/C++
Project experience writing code for embedded systems
PREFERRED SKILLS AND EXPERIENCE:
Exposure to sensor hardware and software interfacing (IMU, GPS, imaging sensors, transducers)
Understanding of communication protocols and buses (TCP/UDP, RS-232/485, I2C, etc)
Ability to use electronics lab equipment (oscilloscope, multimeter, power supply, etc)
Simulation and modelling experience predicting behavior of physical systems
Developing software with Git and familiarity with continuous integration tools
WHAT WE LOOK FOR
Critical thinking: ABL engineers understand the "why" behind all design decisions, operational events and test outcomes
Ability to deal with ambiguity: ABL engineers must be comfortable defining their own pathway to an objective
End-to end ownership: projects are delivered fully complete and ready for flight
PHYSICAL REQUIREMENTS/WORK ENVIRONMENTS:
Ability to sit or stand for extended periods of time
Ability to use a computer to complete assignments
Ability to communicate with individuals and groups in person, by phone and telepresence
While performing the duties of this job, the employee will typically work in an office environment
The salary range for this role is $75,000 - $130,000. This is the lowest to highest salary we reasonably and in good faith believe we would pay for this role at the time of this posting. We may ultimately pay more or less than the posted range, and the range may be modified in the future. An employee's pay position within the salary range will be based on several factors including, but not limited to, relevant education, qualifications, certifications, experience, skills, geographic location, performance, and business or organizational needs.
We offer a comprehensive package of benefits including paid time off, medical/dental/vision insurance, and 401(k) to eligible employees.
ITAR Requirement
This position requires access to information protected under US export control laws, including the International Traffic in Arms Regulations and/or the Export Administration Regulations.  As such, US person status (including US citizens, permanent residents, asylees, and refugees) is a required qualification for this position.
Equal Opportunity Employer
We are an equal opportunity employer. All qualified applicants will receive consideration for employment without regard to race, color, religion, sex (including pregnancy), sexual orientation, gender identity and/or expression, national origin, protected veteran status, disability, genetics, or citizenship status (when otherwise legally authorized to work and access export-controlled data) and will not be discriminated against on the basis of such characteristics or any other status protected by the laws or regulations in the locations where we operate. We encourage applicants of all ages.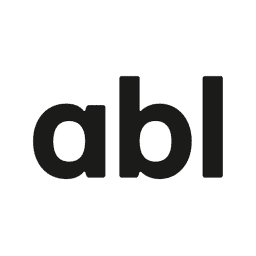 ABLSpaceSystems
Aerospace
Information Technology
Satellite Communication
0 appplies
103 views