Description
AVAILABLE POSITIONS

Principal Software Engineer – Hit It Rich (Backend)

Hit It Rich! is looking for talented Principal level software engineers to join our growing team!  Are you ready to put your code into the next generation of games that will be played instantly by millions?

As a Principal level Engineer you'll develop and architect critical game components and systems that directly relate to the success of our games.  We are committed to providing an exciting career, centered around developing high quality mechanics that scale. Come join us and make games for a living!

Responsibilities:

Candidates will be developing primarily in a PHP based technology stack.  Engineers work together with team members and jointly own the success of their features throughout the entire development pipeline.  Stages include Design -> Architecture -> Development -> Testing -> Production Ramp -> liveops.  You will be joining a high quality team of talented individuals that are all committed to success.

Additional responsibilities include:
Develop, innovate & integrate new technologies and tools (working with content teams).

Optimize code & memory for high performance on multiple platforms.

Simulate and test code and algorithms to ensure stability within a global game economy.

Scope out tasks and systems, looking for future improvements.

Mentor other engineers in core language and technology struggles.
You will be addressing critical issues on one of Zynga's biggest game titles. You must be able to write coherent, organized code and be comfortable working on a complicated code-base with high levels of abstraction.
Required Skills:
5+ years industry experience as a Software Developer.

Strong programming experience in one or more of the following: PHP, Java, Python, Javascript, AJAX, Mobile Software Development, LAMP, C#, C, C++.

Strong Object Oriented design and architecture skills.

A solid foundation in computer science, with strong competencies in data structures, algorithms and software design.

Desire to develop games / prior game development game experience a plus.

Some experience in Live Ops Situations

Excellent communication skills – particularly the ability to discuss timelines, design concerns, work with distributed teams, and provide helpful feedback to team members.

Experience with common workflow tools like source control (GIT), bug tracking (JIRA), etc.
Pluses:
The following skills are considered strong plusses but are not required:
Experience shipping and/or working on live game titles.

Experience using Unity and C#.

Experience using restful APIs

Facebook and other related 3rd party SDK experience.

Experience with Amazon AWS and related technologies

BS, MS or PhD in Computer Science or related technical discipline (or equivalent).
What we offer you:
Competitive salary, bonus plan, Take-Two RSU's (Restricted Stock Units), ESPP (Employee Stock Purchase Plan)

401K Company Match Contribution (US)

RRSP Company Match Contribution (Canada)

Extended Health coverage, dental, disability, critical illness, EAP, and life insurance (Canada)

Medical, dental, vision, EAP, life insurance, and disability benefits (US)

Virtual mental health and neurodiversity support programs

Fitness benefits (offering varies by location)

Financial wellness program with unlimited access to certified financial planners

Discretionary Time Off policy for many employees

Family planning support program

Generous paid maternity/parental leave

Subsidized Back-up child care

Zynga happy hours and frequent employee events

Flexible working hours on many teams

Culture of diversity and inclusion including employee resource groups

Work with cool people and impact millions of daily players
We are an equal opportunity employer and we are committed to building a diverse and talented workforce. We do not discriminate on the basis of race, sex, religion, color, national origin, gender, gender identity, sexual orientation, age, marital status, veteran status, medical condition, disability, or any other class or characteristic protected by applicable law. We welcome job-seekers, players, employees, and partners from all backgrounds to join us!
We will consider all qualified job-seekers with criminal histories in a manner consistent with applicable law.
We are committed to providing reasonable accommodations to qualified individuals with physical or mental disabilities in order to participate in the job application or interview process, to perform essential job functions, and to receive other benefits and privileges of employment.  Please contact us at AccommodationRequest@zynga.com to request an accommodation associated with your application for an open position.
Zynga does not  engage in financial exchanges during the recruitment or onboarding process. We do not conduct job interviews over third-party messaging apps such as Telegram, WhatsApp or others. We will never ask you for your personal or financial information over unofficial chat channels. Our in-house recruitment team only contacts individuals via official company email addresses (i.e., via a zynga.com or naturalmotion.com email domain).
If you believe you have been the victim of a scam, you may wish to contact the authorities. In the United States, you may file a complaint with the FBI. More information is available here: https://www.ic3.gov.
Careers Category: Engineering
Careers location: Austin, TX, Chicago, IL, Eugene, OR, Toronto, Canada
Connected Worker Type: Connected, Onsite
Select Your Country of Residence
Apply
Zynga is a leading developer of the world's most popular social games that are played by millions of people around the world each day.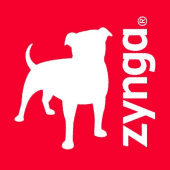 Zynga
3 appplies
360 views