Description
At ZoomInfo we encourage creativity, value innovation, demand teamwork, expect accountability and cherish results. If you are a take charge, take initiative, get stuff done individual we want to talk to you! We have high aspirations for the company and are looking for the right people to help fulfill the dream. We strive to continually improve every aspect of the company and use cutting edge technologies and processes to delight our customers and rapidly increase revenues.
We are looking for a highly motivated Software Engineer (Workday) who is hardworking, creative, and passionate about what they do! You should excel at explaining complex concepts in simple terms and understanding requirements quickly. You are curious about how things work and love solving puzzles.
We look for team members who will suggest creative and new ways to develop and deliver technical solutions. You should be an innovative self-starter who can drive ideas from concept through implementation.
Responsibilities
Design, build, and test integrations between Workday and internal and external systems using Workday technologies such as Studio, EIBs, Core Connectors, and Web Services.

Document technical requirements and support functional users by documenting test cases and functional requirements

Troubleshoot Workday inbound and outbound integration issues and provide support for changes to existing integrations

Develop & Configure Business processes, Alerts, Notifications, Advance, Matrix, and complex reports.

Assist in Workday security administration

Provide L3 support as needed for HRIS resources

Support administration of additional HR systems and tools as required
Skills & Requirements
Ideally, 3-4 years of experience in Workday development.

Advanced understanding of the complete software implementation lifecycle

Participation in full life cycle software implementations

Advanced skills with Workday integration technologies such as EIB, Document Transformation, and Workday Studio is a plus.

Experience with Workday security model and solid understanding of domain policies

Advanced understanding of the complete software implementation lifecycle - including integrations requirements gathering, design, development, testing, and move to production

Demonstrated ability through all stages of a project lifecycle, including requirements gathering, integration design, development, integration testing, and move to production

Functional understanding of HR, Compensation, Benefits, Absence Management, Time management, and Talent Management.
About us:
For over a decade, ZoomInfo has helped companies achieve their most important objective: profitable growth. Backed by the world's most comprehensive B2B database, our platform puts sales and marketing professionals in position to identify, connect, and engage with qualified prospects.
Our mission is to provide every company with a 360-degree view of their ideal customer, empowering each phase of their go-to-market strategy and driving their ability to hit their number.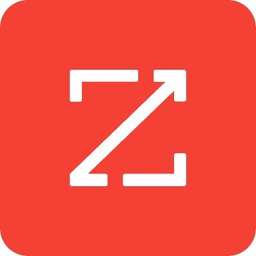 ZoomInfo
Analytics
Big Data
Content
Data Integration
Enterprise Software
Information Services
Lead Generation
Marketing
SaaS
Sales
0 appplies
20 views