Description
About the team
As a part of our forward-thinking and dedicated team, you will be responsible for the infrastructure that powers rentals across Zillow Group sites serving more than 25 million renters a month. The Infrastructure team consists of a few developers and DevOps engineers who work closely together to keep our code structured and performing well while keeping it flexible enough to be run anywhere. We're dedicated to looking for problems and working on many long-term projects at once. You will closely collaborate with our engineers to help identify problems and opportunities while working on getting new solutions in place.
About the role
The Zillow Group Rental Platform team is looking for an outstanding Senior DevOps engineer. You will:
Make our development team more effective through process automation and tools
Continue to build out our Terraform, GCP, and AWS tooling
Maintain containers and hosted database systems
Enable continuous deployment for our Java, Node and Python sites
Find creative, pragmatic solutions for automating development and testing environments
Own, oversee, scale, and improve our server infrastructure
Participate in on-call rotation
Administer internal services
Experiment with and recommend new technologies
Mentor and develop your teammates
This role has been categorized as a Remote position. "Remote" employees do not have a permanent corporate office workplace and, instead, work from a physical location of their choice which must be identified to the Company. Employees may live in any of the 50 US States, with limited exceptions. In certain cases, an employee in a remote-designated job may need to live in a specific region or time zone to support customers or clients as part of their role.In California, Colorado, Connecticut, Nevada, New York City and Washington the standard base pay range for this role is $152,500.00 - $243,500.00 Annually. This base pay range is specific to California, Colorado, Connecticut, Nevada, New York City and Washington and may not be applicable to other locations.In addition to a competitive base salary this position is also eligible for equity awards based on factors such as experience, performance and location. Actual amounts will vary depending on experience, performance and location.
Who you are
Who you are:
Have a Bachelor's Degree or better in Computer Science, or another degree with significant experience
A certification or equivalent enterprise experience with Amazon Web Services or Google Cloud Platform
You will bring at least 5 years administering major Linux distributions (Ubuntu, CentOS, etc)
You will bring at least 5 years setting up, logging and monitoring for web servers and related services
Database administration and monitoring experience
Bonus Experience:
Chef
MySQL, RDS, HBase
ChatGPT, LLMs
HAProxy, AWS ELB
Monitoring/alerting systems like Nagios, Bosun, Grafana
Splunk
Configuring internal networks, VPCs
Ruby, Java and PHP
Get to know us
Zillow is reimagining real estate to make home a reality for more and more people.
As the most-visited real estate website in the United States, Zillow® and its affiliates help movers find and win their home through digital solutions, first class partners, and easier buying, selling, financing and renting experiences. Millions of people visit Zillow Group sites every month to start their home search, and now they can rely on Zillow to help make it easier to move. The work we do helps people get home and no matter what job you're in, you will play a critical role in making home a reality for more and more people.
Our efforts to streamline the real estate transaction are supported by a deep-rooted culture of innovation, our passion to redefine the employee experience, a fundamental commitment to Equity and Belonging, and world-class benefits. These benefits include comprehensive medical, dental, vision, life, and disability coverages as well as parental leave, family benefits, retirement contributions, and paid time off. We're also setting the standard for work experiences of the future, where our employees are supported in doing their best work and living a flexible, well-balanced life. But don't just take our word for it. Read recent reviews on Glassdoor and recent recognition from multiple organizations, including: the 100 Best Companies to Work For, Glassdoor Employees' Choice Award, Bloomberg Gender-Equality Index, Human Rights Campaign (HRC) Corporate Equity Index, and TIME 100 Most Influential Companies list.
Zillow Group is an equal opportunity employer committed to fostering an inclusive, innovative environment with the best employees. We are committed to equal employment opportunity regardless of race, color, ancestry, religion, sex, national origin, sexual orientation, age, citizenship, marital status, disability, gender identity or Veteran status. If you have a disability or special need that requires accommodation, please contact us at RecruitingAccessibility@zillowgroup.com.
Applicants who receive job offers from Zillow Group will be asked to sign a Proprietary Rights Agreement which includes confidentiality, intellectual property assignment, customer and employee non-solicitation, and non-competition provisions. If you are contacted for a role at Zillow Group and wish to review a copy of the Proprietary Rights Agreement prior to receiving an offer, you may request a copy from your Recruiter.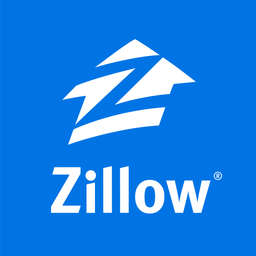 Zillow
Marketplace
Online Portals
Real Estate
5 appplies
32 views
Other Jobs from Zillow
Similar Jobs