Description
✍🏽 About Writer
AI your people will love. That's our vision, and it contains multitudes :-)
AI
your people
will love.
We're filling a big need for generative AI built ground-up for the needs of enterprises and embraced by their teams. As generative AI became a board-level initiative almost overnight for most enterprises, our market matured dramatically and we benefit from that tailwind. Our product is highly differentiated, our roadmap is transformative, and our customers are happy and vocal.
🛣 Traction and backing
Writer is deployed widely at leading companies like UnitedHealthcare, Accenture, Intuit, UiPath, HubSpot, Spotify, Hilton, Uber, and Deloitte. We have an NRR of +135% and we're just getting started.
Our inbound funnel is large and growing fast (+3M visitors/month, thousands of weekly ICP trial starts). In late 2021, we received a $21M Series A led by Insight Partners, with participation from Google's Gradient Ventures, GTMFund, and a world-class group of founders, operators, and angels. We're a clear leader in a space receiving significant investor interest, and will be able to make the investments required to maintain that position.
🎯 Why it's the perfect time to join
We're still only 50 people. There's a lot of room to contribute and grow an enduring SaaS company. You'll have unquestionably made it happen.

We have strong PMF. We have strong DAUs and deep usage. People spend hours in Writer. The work you'll do will have a direct impact on some of the top companies in the world — and make work more enjoyable for the users who depend on us to meet their goals.

Build it, nail it, scale it. We're at 'scale it' and are continually learning. If you like helping turn dirt paths into smooth roads, now is the perfect time to join.
🤓 What we're like
We connect. We bring our whole selves to work. We're a diverse group on multiple dimensions, and we share that with each other.

We challenge. We're first principles thinkers, and those principles guide our product and GTM decisions. Things you won't hear at Writer include "Because that's what X wants" or "Company Y does it this way." We're all on the same side as we build Writer our own way.

We own. Building a company that achieves escape velocity is hard work. We take full ownership over our schedules and our outcomes, because we believe that's the purest-energy way to work that hard.
📈 Our operating cadence
We're a low-meeting (<4 hours/week for most people) culture, with 1-2 weeks a quarter that are totally meeting-free.

We've been distributed since day 1, and our distributed processes and rituals are long-engrained.

There's low overhead, and projects are single-threaded.

We break down company milestones into quarterly goals and projects, and emphasize by team the one thing that matters the most.

All of our dashboards and metrics are transparent, live in a single view, and are shared with everyone.

We're good at communicating async, use DMs and distracting notifications with caution, and respect each other's work hours. And we'd never send you a calendar invite before making sure you're free.

Weeks are tough, but weekends are sacred.

📐 About this role
With Writer, you'll be working closely with the founders and the engineering team to build, manage, and scale a user experience that tens of thousands of people rely on every day.
As a senior Chrome extension engineer, you'll be the engineering lead on our Chrome extension, which is how many customers spend most of their time in Writer. 
You'll build key feature sets for the Chrome experience, from FTUE to onboarding flows to the embedded product experience itself. You'll optimize the extension code for performance and responsiveness, and you'll make sure it works great across the web.
We're looking for someone with great UX and UI sensibilities who can make thoughtful, beautiful decisions on things usually decided by PMs and designers.
🦸🏻‍♀️ Your responsibilities
Build out our incredible Chrome extension roadmap (very excited to tell you about the upcoming features)

Build modular, reusable components that can empower you and other engineers to build well-designed features efficiently

Update extension architecture as changes are made to browser extension APIs and deployment mechanisms

Make sure every part of the Chrome extension is staggeringly fast

Monitor for errors in the browser extension, and improve our analytics and tracking systems

Write test-oriented code that covers common user workflows to guarantee stability across all browsers and priority websites
Work closely with our product team to design and develop new features

Contribute to an early, special team and help us build on our strong engineering culture
⭐️ Is this you?
3+ years professional experience in front end engineering, including working on at least one product with significant (+100K DAUs) traffic

Expert at VanillaJS and ES6 outside the context of a UI framework

Strong understanding of browser technologies, including developer tools, the DOM, CSS selectors, etc.

Experience with JavaScript build tooling (Webpack/Node/Bundler)

Experience in multiple JavaScript frameworks (React and Angular.js)

Experience building browser extensions across multiple browsers (Chrome, Firefox, Safari, Edge)

Full-stack experience, especially in JavaScript
And:
Proactive communication skills, both sync and async

Set the highest possible UX and UI bar for what you ship: it's consumer-grade or bust

A love for good writing
🍩 Benefits
We don't spend frivolously, but we do take care of our own. Besides smart, sincere colleagues and a vibrant work environment, we are proud to offer:

Employer-covered medical plans, dental, vision, and life insurance

FSA

Competitive parental leave policy (parents actually work here!)

Generous PTO

Company stock options

401k plan with employer matching

Flexible schedules


Writer is an equal opportunity employer and is committed to diversity.  We don't make hiring or employment decisions based on race, color, religion, creed, gender, national origin, age, disability, veteran status, marital status, pregnancy, sex, gender expression or identity, sexual orientation, citizenship, or any other basis protected by applicable local, state or federal law. Under the San Francisco Fair Chance Ordinance, we will consider for employment qualified applicants with arrest and conviction records.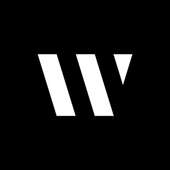 Writer
Artificial Intelligence
Content
Natural Language Processing
Productivity Tools
Software
Virtual Assistant
2 appplies
258 views