Description
About Viz.ai
Viz.ai is the pioneer in the use of AI algorithms and machine learning to increase the speed of diagnosis and care, covering more than 200 million lives across 1,200+ hospitals and health systems in the U.S. and Europe. The AI-powered Viz Platform is an intelligent care coordination solution that identifies more patients with a particular disease, informs critical decisions at the point of care, and optimizes care pathways and helps improve outcomes. Backed by clinical data, the Viz Platform delivers significant value to patients, providers, and pharmaceutical and medical device companies. The company was named to the Forbes 2021 Next Billion-Dollar Startups list of the 25 fastest-growing venture-backed startups and has been on the Forbes AI 50 list for three consecutive years. For more information visit viz.ai.
Viz.ai is growing and looking for a QA Automation Manager to join our top-notch engineering team.
Job Description:
As an QA Automation Engineer you will:
Be responsible for defining the automation strategy and making it a reality.

Build a team that will lead the automation for our backend, mobile and web products.

Design and build automation infrastructure that will serve the whole development team and will allow us to deliver fast with high quality.

Work closely with developers and product management to understand the gaps and priorities.

Mentor and educate others on how to use the automation tools and how to write automation tests on their own.

Define the best practices in the company for automatic tests.
If you are excited about:
Being a major part of the automation revolution in the company.

Seeing how your work is improving the velocity of the company and the quality of its products.

Enjoying anticipating and addressing challenges and working in a fast-paced environment

Interacting with great people who are open, skilled, and fun to hang-out with
Requirements:
People person, team player and strong can do mentality

At least 6 years of experience with automation - a must

At least 2 years of experience in managing automation team - a must

Experience with mobile native applications tests (iOS/Android), using Appium - an advantage

Experience in building automation infrastructure

Proficient with testing methodologies

Strong ability to learn quickly in a dynamic environment

Great communication skills

Ability to work both independently and as part of a team
Related Links:
https://www.viz.ai/media

https://en.globes.co.il/en/article-ai-disease-detection-co-vizai-raises-100m-at-12b-valuation-1001408577

https://www.geektime.com/viz-ai-raises-100m-series-d/

https://nocamels.com/2022/04/viz-ai-medical-imaging-funding/
https://www.businesswire.com/news/home/20191023005322/en/Viz.ai-Raises-50-Million-Series-Bring-AI
https://www.businesswire.com/news/home/20190917006015/en/Viz.ai-Named-Forbes-Promising-AI-Companies-America)
https://www.youtube.com/watch?v=uU4SLfCf84U
https://www.youtube.com/watch?v=y3P9aVwDOig
https://www.fastcompany.com/most-innovative-companies/2019/sectors/biotech
https://www.geektime.com/women-breaking-the-glass-ceiling-in-israeli-tech/
https://www.forbespt.com/viz-ai-angaria-100-milhoes-de-dolares-e-torna-se-o-mais-recente-unicornio-portugal-na-calha-do-investimento/
#LI-ND1
#LI-Remote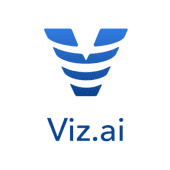 Viz
Artificial Intelligence
Health Care
Health Diagnostics
Machine Learning
Medical Device
1 appplies
37 views