Description
The US healthcare system of the future won't ride on the technology rails of the past. Our point of care connection platform connects data to point of care EHR workflows, and we're driving a higher performing healthcare system together with some of the biggest and boldest organizations in the US industry.
Why Vim?
At Vim, we use novel technology to seamlessly connect data, reduce burden, and drive performance at healthcare delivery's last mile: clinical and operational workflow at the point of care. Our products address critical cost, quality, and experience levers for care improvement and our differentiated technology enables dramatically faster, more flexible, and more powerful deployments for our payer, provider, and risk enabling partners.
Vim's core R&D team is located in Tel Aviv while our market facing teams are located in the US. We are backed by leading investors including Sequoia Capital, Great Point Ventures, Anthem, Walgreens, UnitedHealth Group and Florida Blue. Our customers include some of the largest and most prominent players in US Healthcare as well as over 1,400 physician-led health care organizations and medical groups.
What you will do?
Work closely with the product and design teams to develop, define, and implement features for Vim's product suite.

Play an integral role in designing Vim's system architecture, from whiteboard sessions to actual implementation, and deliver end-to-end features.

Create internal and customer-facing applications that improve the patients' and providers' experience.

Develop our SDK and APIs used by the leading healthcare payers.

Build and manage a highly scalable, microservice-oriented environment.

Work with a tight-knit group of highly talented and motivated engineers-We work fast and are agile as priorities can change, but we NEVER compromise our code or quality.

Owning your code-write, test, and deploy your code into production. Our engineers understand the full DevOps lifecycle, and you will, too (in case you already don't).

Establish software development methods for the team that are consistent throughout Vim.

Mentor other engineers to help them improve their software technical skills and development methods.
What we are looking for?
You have been developing software as a full stack developer for at least five (5) years with at two (2) of those years focused on Node.js development.

Your work history demonstrates successful experience with web client technologies such as React, Angular, VueJS.

Experience with developing and monitoring micro-service architecture.

You welcome complex problems and work until you can find a workable solution.

You work cross-functionally and hold yourself accountable.

You can work with remote team members.
Nice to have, but certainly not necessary:
Amazon Web Services experience: specifically VPC, EC2, EBS, S3, Redshift, and RDS

Experience with Jenkins.

Experience in building enterprise tools.

Experience working for a consumer Internet company.
About us: We are headquartered in New York, with R&D in Tel Aviv, and are backed by Sequoia, GreatPoint Ventures, Optum Ventures, and large BCBS payers. Our customers include health plans and physician-led healthcare systems.
By inputting your information and clicking "Submit Application", you acknowledge that you have read and agree to Vim's Candidate Privacy Notice.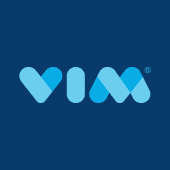 Vim
Health Care
Health Insurance
Internet
Software
1 appplies
228 views
Similar Jobs