Description
Join VillageMD as a Senior IAM Engineer (Remote).
Join the frontlines of today's healthcare transformation.
Why VillageMD?
At VillageMD, we are looking for a Senior IAM Engineer to help us transform the way primary care is delivered and how patients are served. As a national leader on the forefront of healthcare, we have partnered with many of today's best primary care physicians. We are equipping them with the latest digital tools. Empowering them with proven strategies and support. Inspiring them with better practices and consistent results.
We are creating care that is more accessible. Effective. Efficient. With solutions that are value-based, physician-driven and patient-centered. To accomplish this, we are looking for individuals who share our sense of excellence, are ready to embrace change, and never settle for the status quo. Individuals who have the confidence to lead but the humility to never stop learning.
In this role, the Senior IAM Engineer will join our Security Architecture & IAM Team to design security solutions to manage the risk threshold of existing, acquired, and net-new technologies. Daily responsibilities will include:
Design, implement, develop and maintain multiple Identity & Access Management products to include IGA, SSO, PAM and MFA tooling
Initiate, build and maintain an entitlement review program
Ability to prioritize and assess identity lifecycle management for corporate applications and determine, implement and maintain optimal solutions for each
Expertise and know-how of IAM infrastructure and initiatives within cloud environments
Understanding of API design concepts, RESTful Services and modern application interaction pattern
Build automation as a baseline for any new design or process as a means of establishing scalability at the onset
Ability to utilize various programming or scripting languages such as Powershell, Perl, or Python
Could this be you?
Do you have an established track record of deploying identity solutions capable of securing all types of applications and utilities?
Do you have a passion for identifying the best fit solution, robust design, and maximum value?
Do you want to see your work improve business process and efficiency?
Do you have a passion for IAM, always learning, and teaching others?
How you can make a difference:
Support the optimal deployment of security capability throughout the organization against the established business risk tolerance
Inform the security organization on risk profile changes due to deviations from standards, enabling a proactive versus reactive strategy to risk mitigation
Identify opportunities for simplification in process and automation, expediting our response to threats
Skills for success:
You have high emotional intelligence, the ability to forge meaningful relationships, and can successfully navigate diverse stakeholder groups
You are highly collaborative, yet skilled at influencing others to achieve results
Experience performing under pressure with a strong sense of urgency, attention to detail, and a commitment to doing what you say you will do
You are solution-oriented and have a passion for being hands-on in problem-solving and execution
You are self-starting and maintain a high sense of urgency and accountability in delivering measurable results in line with agreed upon timeframes
Experience to drive change:
Experience remediating security vulnerabilities and risks via technology adoption and process improvement
Demonstrated success in establishing customer rapport
Demonstrated ability to manage the threshold between usability and security when designing a new solution
Hands on experience securing core infrastructure including but not limited to cloud applications, wired and wireless networks, servers, storage, databases, workstations, and identity systems
Demonstrated ability to write process and knowledge sharing documentation and communicate with stakeholders
Demonstrated ability to plan technology deployments and manage projects to implement new capability
Experience deploying security solutions, processes, and standards against AWS and Azure workload environments
How you will thrive:
In addition to competitive salaries, a 401k program with company match, bonus and a valuable health benefits package, VillageMD offers paid parental leave, pre-tax savings on commuter expenses, and generous paid time off. You work in a highly-collaborative, conscientious, forward-thinking environment that welcomes your experience and enables you to make a significant impact from Day 1.
Most importantly, you make a difference. You see a clear connection between your daily work on VillageMD products and services and the advancement of innovative solutions and improved quality of healthcare for providers and patients.
Our unique VillageMD culture – how inclusion and diversity make the difference:
At VillageMD, we see diversity and inclusion as a source of strength in transforming healthcare. We believe building trust and innovation are best achieved through diverse perspectives. To us, acceptance and respect are rooted in an understanding that people do not experience things in the same way, including our healthcare system.
Those seeking employment at VillageMD are considered without regard to race, religion, color, national origin, gender, sexual orientation, age, marital status, veteran status or disability status.
For Colorado Residents only: The base compensation range for this role is $110,000 to $130,000. At VillageMD, compensation is based on several factors including but not limited to education, work experience, certifications, location, etc. This role may be eligible for annual/quarterly bonus incentives (if applicable), and the selected candidate will be eligible for a valuable company benefits plan, including health insurance, dental insurance, life insurance, and access to a 401k plan with company match.
Explore your future with VillageMD today.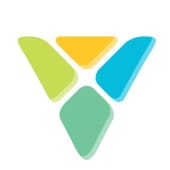 VillageMD
Health Care
Hospital
Medical