Description
Who We Are
Verkada is the largest cloud-based B2B physical security platform company in the world. Only Verkada offers six product lines — video security cameras, access control, environmental sensors, alarms, workplace and intercoms — integrated with a single cloud-based software platform.
Designed with simplicity and scalability in mind, Verkada gives organizations the real-time insight to know what could impact the safety and comfort of people throughout their physical environment, while empowering them to take immediate action to minimize security risks, workplace frustrations and costly inefficiencies.
Founded in 2016 with more than $360M in funding raised to date, Verkada has expanded rapidly with 15 offices across three continents, 1,600+ full-time employees and 17,000+ customers across 70+ countries, including 45 companies in the Fortune 500.
We're building a new team that will develop and own internal tools and services used by every department at Verkada. The system will maintain metadata of our global devices deployment to enable support root cause issues and resolve them with limited delay. It will also allow the sales  team to track the progress of device trials and the marketing team to find new business opportunities.
Responsibilities:
Build scalable and versatile systems that would be used by multiple teams at Verkada for a diverse range of use cases.
Communicate with different stakeholders throughout the organization and determine product requirements for the next system to build.
Build internal front-end applications with a prioritization on usability.
Requirements:
Degree in Computer Science or similar field. 
2+ years of professional full stack engineering experience, ideally at a rapidly growing start up or innovative company.
Demonstrated expertise in either Python or GoLang. Experience with either Java or C++ would be a plus. 
Experience working with both relational and non-relational databases. We use Dynamo, Postgresql, Elastic Search amongst others.
History of shipping out significant products. We are looking for someone who can own complex systems end-to-end.
Experience with AWS or similar cloud offerings.
Some experience with Kubernetes would be a plus.
$120,000 - $280,000 a year
Verkada is an equal opportunity employer. We strive to be a welcoming place for everyone, and we do our best to make sure all people feel supported and connected at work. A big part of that effort is support for members and allies of our internal communities like Women at Verkada, Pride at Verkada, Multicultural at Verkada, and Parents at Verkada.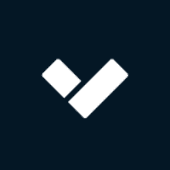 Verkada
Cloud Security
Cyber Security
Enterprise
Enterprise Software
Information Technology
Internet of Things
Network Security
Security
Smart Building
Software
0 appplies
89 views