Description
Who We Are
Verkada is the largest cloud-based B2B physical security platform company in the world. Only Verkada offers six product lines — video security cameras, access control, environmental sensors, alarms, workplace and intercoms — integrated with a single cloud-based software platform.
Designed with simplicity and scalability in mind, Verkada gives organizations the real-time insight to know what could impact the safety and comfort of people throughout their physical environment, while empowering them to take immediate action to minimize security risks, workplace frustrations and costly inefficiencies.
Founded in 2016 with more than $360M in funding raised to date, Verkada has expanded rapidly with 15 offices across three continents, 1,600+ full-time employees and 17,000+ customers across 70+ countries, including 45 companies in the Fortune 500.
About the ASE Program
The ASE program was created to fast-track recent graduates into world-class Solutions Engineers. In this program, the foundation of Solutions Engineering and Tech Sales is broken up into smaller modules that outline the fundamental skills to become a successful, top-tier Solutions Engineer. 
As an ASE, you will participate in an intensive technical program that consists of both theoretical and practical training. Skills covered in the program will include a wide variety of topics such as Computer Networking, Electrical Engineering, Security Infrastructure, Intro to Cloud Technologies, becoming a Verkada Certified Engineer (VCE), Hands-on Field Experience, Training on the entire Verkada Technology Stack, and much more! The program modules will include weekly assignments/assessments and hands-on training to ensure you can apply what you learn, and more importantly, succeed as a Solutions Engineer at Verkada.
Graduating from the ASE Program
After completing the ASE training program, you will be fluent in Verkada products and will have mastered the networking fundamentals required to connect Verkada products to the Cloud. You will have also acquired the soft skills necessary to become a trusted advisor when talking with customers, key stakeholders, product managers, and your Account Executives. 
Graduates from this program will have the opportunity to transition into Solutions Engineers, which is one of the most sought-after careers in Silicon Valley. As a Solutions Engineer, you will have the opportunity to be the bridge between Engineering and Technical Sales.
ASE Program Qualifications
Bachelor's degree in Computer Science, Computer Engineering, Information Technology, Electrical Engineering, Mechanical Engineering, Mathematics, Physics, Networking, IT Security from an accredited University
Master's Degree is a plus
Highly motivated, driven, and self-starting individual
Entrepreneurial and positive attitude
Willing to relocate to San Mateo, California for the ASE Program




Must be authorized to work in the U.S (Position does not provide sponsorship)
ASE Program Package
We offer competitive compensation for new grads, assist with relocation, offer full-time employee benefits and other Silicon Valley perks. Training will occur at our headquarters in San Mateo, CA (conveniently located minutes from the Caltrain station). If you have what it takes, come join us and fast-track your career. If you have a passion for disruptive and innovative technology where your work can directly impact the business, then the Verkada ASE Program is for you. Come join us!
US Employee Benefits
Verkada is committed to investing in the holistic health and wellbeing of all employees and their families. Our benefits and perks programs include, but are not limited to: 
• Healthcare programs that can be tailored to meet the personal health and financial well-being needs - Premiums are 100% covered for the employee under most plans and 80% for family premiums
• Nationwide medical, vision and dental coverage
• Health Saving Account (HSA) and Flexible Spending Account (FSA) with tax saving options
• Expanded mental health support
• Paid parental leave policy & fertility benefits
• Time off to relax and recharge through our paid holidays, firmwide extended holidays, flexible PTO and personal sick time
• Professional development stipend
• Wellness/fitness benefits
• Healthy lunches and dinners provided daily
Verkada Is An Equal Opportunity Employer
As an equal opportunity employer, Verkada is committed to providing employment opportunities to all individuals. All applicants for positions at Verkada will be treated without regard to race, color, ethnicity, religion, sex, gender, gender identity and expression, sexual orientation, national origin, disability, age, marital status, veteran status, pregnancy, or any other basis prohibited by applicable law.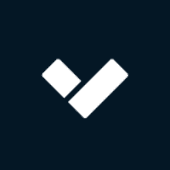 Verkada
Cloud Security
Cyber Security
Enterprise
Enterprise Software
Information Technology
Internet of Things
Network Security
Security
Smart Building
Software
1 appplies
82 views