Description
About Veho
Veho is a technology-driven shipping company that enables personalized next-day package delivery, extending partner brand value. Veho brand partners have seen a 20% increase in customer repurchase, 40% increase in customer lifetime value, and 8% rise in net promoter score.
Veho gives package recipients greater insight and control, letting them know when they will receive their package, when drivers are en route, and enables real-time rescheduling, address changes, and personal delivery instructions. Veho's technology matches demand for package delivery with a network of qualified crowdsourced driver partners, ensuring every package is delivered on time and correctly.
The concept for Veho started as a school project while co-founder Itamar Zur attended Harvard Business School. Zur constantly experienced issues receiving packages - from getting the dreaded "we missed you" note, to stolen packages. He set out to fix the problem so many customers and brands face.
Today, Veho's robust technology platform provides customers and e-commerce brands with an unparalleled shipping experience, an industry record 99.9% average on-time performance for next-day delivery and an average 4.9-star customer rating.
About The Role
Veho is growing our engineering team! Our platform has found a strong market fit and our business is growing quickly. As an engineer, you will work closely with an experienced, fast-moving product and engineering team to deliver amazing products for our clients, customers, drivers, and internal teams. We are reshaping the e-commerce landscape of the future...
Veho's mission is to revolutionize the world of package delivery while creating an exceptional and progressive environment for our team!
You will be responsible for architecting, building, testing, and deploying features to our customer, client, and operations user bases! You will work closely with leadership, our outstanding engineering team, and other amazing team members.
What You'll Be Doing: 
● Architecting, building, testing, and deploying features for our customer, client, and operations user bases
● Ensuring optimal performance of the central database and responsiveness to front-end requests.
● Analyzing code, requirements, system risks, and software reliability and providing recommendations on how to leverage our technology more efficiently.
● Working with Product and Design to confirm requirements, prioritization, and development of new platform features.
Experience and Skills You'll Need to Have: 
● Has 5+ years of experience building, testing, and deploying applications in high-traffic production environments
● Has 4+ years of experience in full-stack software development (ideally with Javascript,
Node.js
, and React)
● Enjoys taking initiative, is a self-starter, and is excited about collaborating on big challenges
● Enthusiastic about working closely with product and operations team members to develop creative solutions to never-before-solved problems
Tech Stack
Javascript/Typescript
React
React Native
AWS lambda and other serverless technologies
Compensation and Benefits
Working with an innovative, engaged, and people-centric team that is disrupting an industry giving everyone from small businesses to enterprise-level organizations the ability to provide an exceptional experience to their customers!
Equity: Generous early stage startup equity package
Health Insurance: Health, dental, and vision coverage
Unlimited PTO
The starting salary for this role is $127,271. The actual salary is dependent upon many factors, such as: education, experience, and skills. The pay range is subject to the discretion of the Company.
#Li-Remote
Veho is a growth company that looks for team members to grow with it. Veho offers a generous ownership package, casual work environment, a diverse and inclusive culture, and an electric atmosphere for professional development. No matter the location, or the role, every Veho employee shares one galvanizing mission:  to revolutionize the world of package delivery by creating exceptional experiences for customers and drivers.  We are deeply value-driven (Ownership, Candor, Team Success, Human) and care tremendously about investing in people.  We are committed to creating a diverse team and an environment that provides everyone with the opportunity to do the work of their lifetime. Veho is unable to provide sponsorship at this time.  Applicants must be able to understand and effectively communicate orally and in writing with all parties regarding work matters, which are generally conducted in English.  Qualified applicants will receive consideration without regard to race, color, religion, sex, national origin, age, sexual orientation, gender identity, gender expression, veteran status, or disability.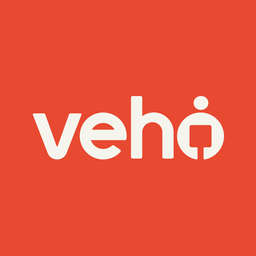 Veho
Delivery
Last Mile Transportation
Same Day Delivery
Shipping