Description
About Trove Recommerce
Recognized by FastCo in 2022 as one of the World Changing Ideas Awards and in 2020 as one of the World's Most Innovative Companies, Trove powers resale for the world's most beloved brands, extending the life of millions of products and creating more inclusive, less wasteful business models. Trove is the market leader in branded resale and trade-in for world-class brands and retailers such as Canada Goose, lululemon, Patagonia, REI, Levi's, Arc'teryx, Allbirds, and more. Through its proprietary Recommerce Operating System, Trove is accelerating the shift toward more sustainable business models, foundational for circularity. Over the last decade, Trove has equipped leading brands with technology and operations to create and scale branded resale programs by enabling customer trade-in of items, single-SKU identification and condition grading, site build and maintenance, and customer data collection, analytics and reporting. A Certified B Corporation, Trove is pioneering a new era of retail essential to a more sustainable future.
About the Senior Systems Engineer, DevOps role
As the Senior Systems Engineer, you will play a key role in our Engineering team, building tooling, pipelines, and cloud infrastructure modules that accelerate engineering efforts for the organization. This role brings specific focus to the developer experience and seeks to empower engineering teams to self-serve common needs while leveraging common standards and repeatable practices. Areas covered by this role include build & deploy, observability, infrastructure-as-code, and best practices advocacy.
What You'll Do
As a Senior Systems Engineer, you will apply your technical expertise and knowledge of scalable engineering practices to support engineering teams as they develop cloud-centric solutions and capabilities. Working closely with members of the technology organization, you will develop reusable Terraform modules, implement well-instrumented, self-healing infrastructure, up-level platform observability, develop internal standards, and participate in broad technical uplift efforts.
Primary objectives for this position include:
Ownership of build & deploy systems and practices
Primary driver of observability uplift (APM, RUM, synthetics, & logging)
Active development of our next-generation AWS landing zone and capability expansion
Development of flexible, reusable infrastructure-as-code modules
Technical thought leadership and implementation guidance for engineering teams
Responsibilities
Management of BitBucket pipelines and associate tooling
Integration of linting, automated testing, and security testing suites
Consultant for Engineering teams on build & deploy best practices
Development of Terraform modules and code
Automation, instrumentation and hardening of existing processes
Technical uplift and modernization
Development of tooling and instrumentation systems
Collaboration with engineering teams on critical projects
Experience You Bring
Essential skills:
Strong background in automation tooling, build & deploy practices, and observability
Experienced with core AWS services and cloud-centric environments
Hands-on experience with relevant tooling / services, such as

Infrastructure-as-code (Terraform, Terragrunt, CloudFormation)
Telemetry systems (Splunk, ELK, New Relic, Datadog, etc.)
CI/CD (BitBucket Pipelines, Jenkins, CircleCI, etc.)
Security systems (WAF, IDS, etc.)

Code management practices & tooling
Platform Engineering or DevOps experience
Some programming experience (any language, NodeJS familiarity preferred)
Beneficial traits:
Collaborative, co-creative approach
Responsible bias toward action / autonomous problem-solving abilities
Excellent communication skills
Enthusiasm for building high-quality, large-scale systems
Bonus points if you have...
Relevant certifications (AWS DevOps Engineer, Solutions Architect)
A strong background in SaaS or other high-availability, SLA-driven environments
Experience with enterprise-scale cloud environments
Why Work Here?
Flexible Remote Workplace -

Trove's flexible schedule and remote workplace allows employees to take

control over their schedule, which is invaluable when it comes to attending to the needs of personal and work life needs.

Open PTO -

Our flexible vacation company policy allows employees to take as much leave as they need. Employees need time to rest and enjoy themselves outside work. Putting a cap on this important time doesn't help our effort to achieve high levels of employee satisfaction and productivity.

401K-

Employees can set aside pre-tax dollars to invest in a qualified retirement investment plan with a company match.

Medical-

Trove covers 100% of employee monthly premium.

Equity/Share Options -

The longer the employee works, the more stocks become available to purchase.

Learning Fund-

Exempt employees have access to a pool of funds to support execution of their self-development goals and objectives.

Partner Discounts-

Enjoy eligibility for Pro Accounts and various partner discounts from Patagonia, Arcteryx and Eileen FIsher

Mission Driven-

Work alongside passionate people to build the leading recommerce infrastructure and the circular economy.
Trove is committed to creating an equitable and transparent workplace. The annual compensation range for this position is $109,022-$159,863 plus competitive bonus and equity. Final compensation will be determined based on experience, location and skills and may vary from the range listed above.
Trove is proud to be an equal opportunity company but we don't want to stop there. We strive to be an anti-racist company and we believe that diversity and gender balance will help us reach our full potential. At Trove we are building a company where we are not only proud of our mission, but how we are pursuing it. We are committed to equal opportunity regardless of race, color, ancestry, religion, sex, national origin, sexual orientation, age, citizenship, marital status, disability, or veteran status and we will consider qualified applicants with arrest and conviction records for employment.
Trove requires all employees to provide proof of a COVID-19 vaccination as a condition of their employment, subject to exemptions for sincerely held religious beliefs, or medical reasons.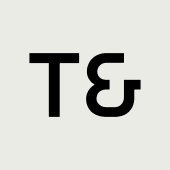 Trove
E-Commerce
Fashion
Retail
Retail Technology
20 appplies
133 views
Other Jobs from Trove
Similar Jobs