Description
About Traceable:
Traceable was founded in 2018 by serial entrepreneurs Jyoti Bansal and Sanjay Nagaraj to become the industry leader in API security. Prior to Traceable, Jyoti was founder and CEO of AppDynamics which was sold to Cisco for $3.7 billion in 2017. Traceable is a next-generation API security and intelligence platform that removes the need for human interaction to safely and systematically secure your API endpoints. We are on a mission to build a complete platform that helps companies counter the new style of attacks on the ever-changing landscape of cybersecurity.  Traceable enables developers, Security Ops and DevSecOps teams the ability to secure their APIs via observability, and ensure Protection and Analytics to manage risk, protect the business, and enable speed of development with safety. As a Senior Systems Engineer, you will be an integral part of defining our success at Traceable and will play a key role in building the foundation of a world-class sales organization. Based in San Francisco CA, Traceable is funded by Unusual Ventures, IVP, & Tiger Global Management.  
About the Role:
The Sales Engineer (SE) is a critical function of the Traceable sales team. In this position, you'll work closely with our sales reps and play a key role in winning deals and driving the business forward. You'll be a trusted technical advisor to a wide range of customers from startups to Fortune 500 enterprises within a specified region. The role requires excellent technical, communication, and organizational skills, and previous experience with application security and microservices architectures. You will help prospective customers and partners understand the benefits of Traceable, explaining technical features and problem-solving any potential roadblocks.
Role Responsibilities:
Work with the team to identify and qualify business opportunities, identify key customer technical objections and develop the strategy to resolve technical blockers
Own the technical relationship with Traceable's customers, including managing product and solution briefings, proof-of-concept work, and the coordination of additional technical resources
Deliver demos to customers and work hands-on with customers to demonstrate Traceable's value in customer/partner environments
Successfully manage the end-to-end process for customer proof-of-values (POV) and ensure agreed success criteria are consistently met
Recommend API security best practices, microservices architecture, platforms and application infrastructure required to successfully implement a complete API security solution based on Traceable
Bring constructive feedback from customers to product management to improve the Traceable solution. Contribute to PRDs.
Train sales team members on technical aspects of the Traceable product as needed
Moderate travel required
Role Experience & Qualifications:
BA/BS degree required
Prior experience serving in the capacity of a technical pre-sales engineer at a SaaS security vendor
Knowledge of the Application Security industry, products, vendor landscape, history, and emerging trends. Prior experience in API security, API management, SIEM, Software Development, DevOps, DevSecOps, or web application firewalls is preferred 
Strong understanding of application security, performance optimization, and cloud technologies (AWS, GCP, k8s, etc)
Experience presenting and delivering technical pitches to CISOs, architects, and technical staff
Experience in and understanding of cloud deployments & microservices architectures - especially as it relates to security and compliance requirements
Ability to quickly learn, understand, and work with new emerging technologies, methodologies, and solutions in the cloud/IT technology space
Prior experience in a highly dynamic, startup environment
Highly motivated, driven, and self-directed individual with grit
Must be able to communicate business and technical value to all levels of management
Excellent communication, persuasive, and listening skills
Why Traceable
The opportunity to join an experienced and ambitious team that is passionate about solving customers' needs and loves coming to work every day
Remote First work environment
A culture that encourages and promotes professional growth and development, with continuous learning reimbursements
Competitive salary, equity, and comprehensive benefits
Flexible vacation/time-off policy
Paid Medical, Dental, Vision Insurance
Monthly Internet Reimbursement
Parental Leave
Monthly Internet Reimbursement
401(K) Sponsored Plan
At Traceable, we value diversity and treatment of employees and applicants is based on merit, talent and qualification. We encourage people from underrepresented groups to apply.  We believe the key to success is bringing together unique perspectives and we do not discriminate on the basis of race, religion, color, national origin, gender, sexual orientation, age, marital status, veteran status, or disability status. For qualified applicants with criminal histories, consideration will be consistent with the requirements of the San Francisco Fair Chance Ordinance. All your information will be kept confidential according to EEO guidelines.
Direct applicants only.
Recruiting agencies: Please do not email or call our team. We are not accepting agency candidates for any position at Traceable.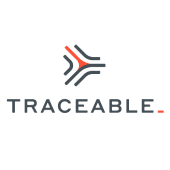 Traceable
Analytics
Artificial Intelligence
Cloud Data Services
Cyber Security
Data Integration
Network Security
Software
0 appplies
50 views
Other Jobs from Traceable
Similar Jobs
See 15,000+ More Jobs Like These
Subscribe to weekly membership and unlock all jobs
Engineering Jobs
15,000+ jobs from 2,600+ well-funded companies
Updated Daily
New jobs are added every day as companies post them
Refined Search
Use filters like skill, location, etc to narrow results