Description
We are expanding our team! You can live anywhere in the U.S. and Canada, or from another country if specified in the job posting.
Temporal is growing, and we welcome great people to enable our growth. We are looking for those who share our values, challenge 'standard' thinking and want to influence our future. If you want to be part of an amazing team, have a passion for open-source software, and a desire to build strong developer communities, then come join us!
Temporal helps developers focus on the important things, like writing business logic, and spend less time worrying about the underlying infrastructure. We have a great open-source community filled with awesome developers (who are also our users!) providing us with real-time feedback and contributions. Temporal is backed by top VC firms, with a well built team of professionals from various successful start-ups and well-known technology companies. We always work toward building the best community, and if these things interest you too, we'd love to hear from you.
Senior Software Engineer - Cloud Infrastructure
We're looking for a senior-level software engineer to join our Cloud Infrastructure team. You will be building the Platform for Observability & Monitoring, which will support the Temporal Cloud and other engineering teams. This Monitoring Platform will enable self-healing by exposing a programmatic interface to our observability systems. The platform will provide insights, and improve observability services with a focus on performance and reliability. 
What you'll do 
- Create interfaces or tooling for self-service Developer Customers and Internal Engineers
- Work with large-scale, high-volume distributed systems, distributed databases, and data pipelines
- Build, maintain, and ensure timely delivery of our high-volume event log pipelines
- Create tools and automation to help ensure data gets to the right place
- Design and implement core backend service features for our infrastructure platform
- Apply core fundamentals to complex systems architecture to help tune the performance of all aspects of management software
- Provide appropriate test coverage unit, integration, and performance for feature ownership area
- Clearly document design choices and operational knowledge to successfully deploy and run service with those features
- Provide appropriate service level logs and metrics to make features operational for cloud service setup
- Strive to understand the complex nature of unique problems and solutions through hands-on platform work, writing and reading code, and asking the right questions
What You bring to us
- Solid computer science fundamentals in distributed systems concepts, and concurrency or multithreading- Experience coding in Go, C, or Java
- Experience using deployment automation/configuration management, especially Terraform or Chef
- Experience building and running services on AWS. Bonus: Microsoft Azure and Google GCP experience
- Experience building CI/CD and release pipelines using BuildKite, Travis, Jenkins, etc.
- Experience with deployment as code systems like Terraform, Chef, Puppet and Ansible
- Experience with container and management toolchains like Docker, Kubernetes, etc.
- Experience automating operations using Kubernetes Operators
- Experience building systems with technologies like Kafka, Cassandra, MySQL, Elasticsearch
- Scripting experience using bash, zsh, etc.
- BS in CS
Compensation:
- The estimated pay range for this role is $175,000 - $215,000.
- Additionally, this role is eligible to participate in Temporal's equity plan.
Benefits
- Unlimited PTO, 12 Holidays & 2 Floating Holidays
- 100% Premiums Coverage for Medical, Dental / Ortho, and Vision Benefits
- AD&D, LT & ST Disability, and Life Insurance (Standard & Supplemental Available)
- 401K Plan
Additional Perks
- Up to 20 weeks of parental leave for birth parents and 12 weeks of leave for non-birth parents, including adoptive and foster parents
- $1,500 / Year Career Development & Learning Stipend
- $1,200 / Year Lifestyle Spending Account
- $1,000 / Year In-Home Office Setup (In addition to Temporal issued equipment - laptop, monitor, keyboard, mouse, trackpad, and extension power cable at no cost to you)
- $500 / Year Professional Memberships
- $300 / Month Work From Home Meals
- $74 / Month Reimbursement for Internet
- Calm App Subscription for Mental Health & Wellness
- An "All Access" pass to a WeWork location
What Team Members are Doing at Temporal
Collaborating across teams to improve the developer experience, deliver world-class open-source software, engage with and support our user community, and enhance our commercial SaaS platform.
Temporal Technologies is an Equal Opportunity Employer. Temporal Technologies does not discriminate on the basis of race, religion, color, sex, gender identity, sexual orientation, age, non-disqualifying physical or mental disability, national origin, veteran status, or any other basis covered by appropriate law. All employment is decided on the basis of qualifications, merit, and business need. We embrace and celebrate differences and diversity.
We are not working with external recruitment agencies, thanks.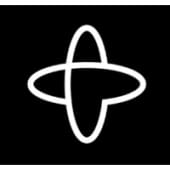 Temporal Technologies
Information Technology
Internet
Open Source
Software
2 appplies
133 views