Description
About Stellar Health:
Historically, US Healthcare has relied on a fee-for-service reimbursement system where providers are paid based on the quantity of patient visits and procedures, rather than the quality of health outcomes.
At Stellar Health, we help primary care providers put patient health first. Our platform - a mix of technology, people, and analytics - supports providers at the point of care, delivering real-time patient information, activating practice staff, and empowering providers and care teams with incentives that reward the work they are already doing to keep patients healthy. Using the Stellar App, our web-based, point-of-care tool; practices receive a simple checklist of recommended actions that support the best quality care. Providers and care teams are then paid monthly for each action they complete, and Payors save money in reduced healthcare costs along the way.
Stellar is a US-based Health-tech backed by Top VCs (General Atlantic, Point72, & Primary Venture Partners)​​ with an established product & proven operating model. We've shown that we make a real difference for physician practices and their patients. Our product began 2022 supporting over 500k patient lives; we're currently at 750k and are fast tracking towards our milestone goal of 1M by EOY. We're actively hiring and scaling our business to support Stellar's continued growth and impact on our healthcare system. It's an exciting time to join the team!
Stellar Health Group seeks senior software engineer in NY, NY.
Master in CS, electronics engineering or related + 4 years experience as software engineer, or Bachelor + 5 years experience, required.
Minimum 2 years experience in HealthTech required. Fully remote position.
Perks & Benefits:
Stellar offers a carefully curated selection of wellness benefits and perks to our employees:
Medical, Dental and Vision Benefits

Unlimited PTO (and ask our recruiting team about the ways we make sure employees are actually taking PTO)

Universal Paid Family Leave, with up to 21 weeks of fully paid leave available to new parents and caregivers

Company sponsored One Medical memberships and Citibike memberships

Medical Travel Benefits

A monthly wellness stipend that gives employees the freedom to choose where they spend their cash, whether it be on wellness, pet care, childcare, WFH items, or charitable donations

A 401k matching program

Career development opportunities like Manager Training, coaching, and an internal mobility program

A broad calendar of company sponsored social events that for our in-office and remote employees
Note on COVID response:
In order to protect our wellbeing and safety, and to reduce the likelihood of impacts to our workforce, we currently require all employees, regardless of location, to be fully vaccinated against COVID-19.
If you would like to learn more about our COVID vaccine policy, as well as our response measures and hybrid work policies, please mention this when you speak with a Stellar Recruiter.
Diversity is the key to our success. Stellar Health is an equal opportunity employer and we are open to all qualified applicants regardless of race, color, ancestry, religion, sex, national origin, sexual orientation, age, citizenship, marital status, disability, gender identity or expression, veteran status, or any other legally protected status.
We believe that diverse teams -and the different identities, cultures, and life experiences our team members bring to the table- enable us to create amazing products, find creative solutions to interesting problems, and build an inclusive working environment.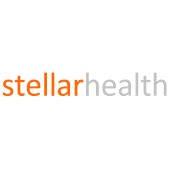 Stellar Health
Apps
Health Care
Software